Hans Wegner models George Tanier.
Another random find. Furniture Forum Volume 13.
Hans Wegner for George Tanier. Have never seen these models before but I am sure some member here has !
Cannot decipher the Model numbers.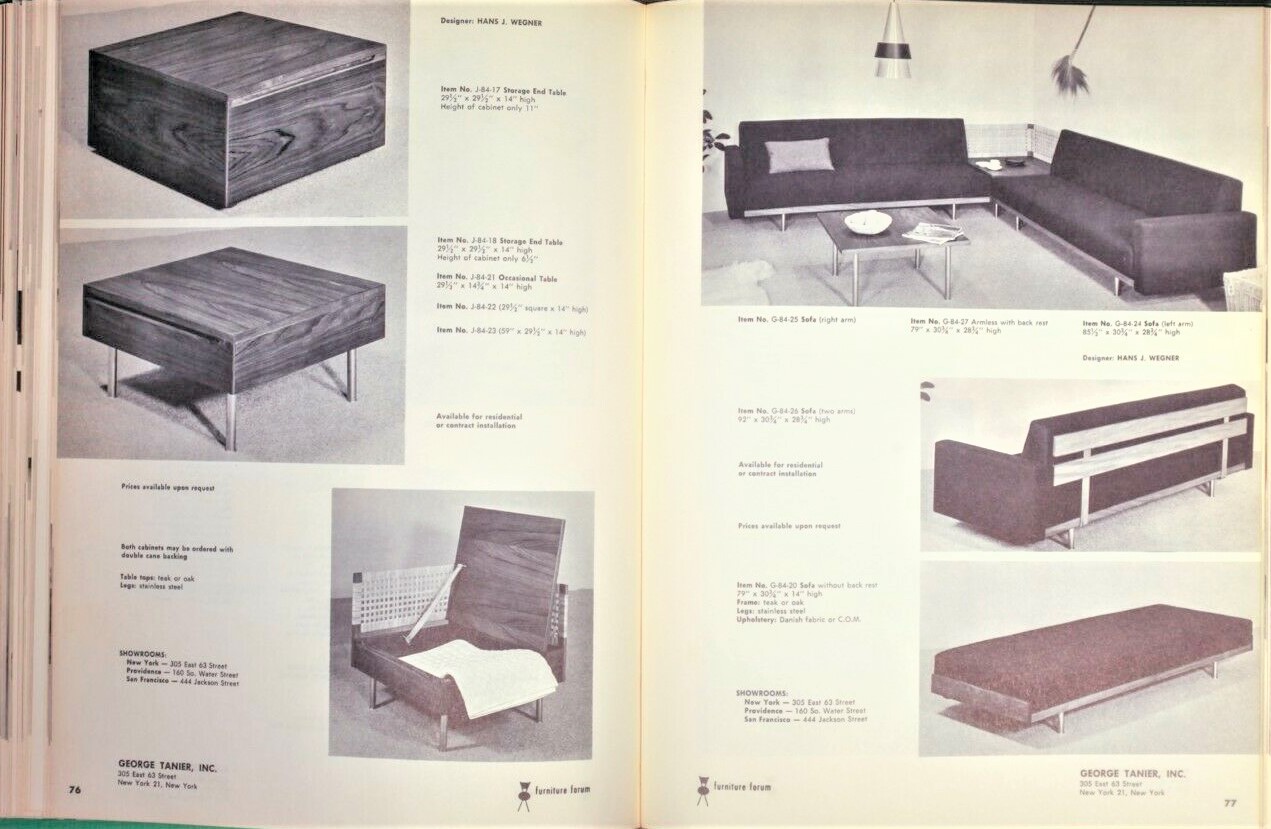 This topic was modified 1 year ago by
lexi
Knowledge shared is Knowledge gained
@leif-ericson. I had forgotten about that Onskebo Catalogue, which I perused some time back. It is the storage box/ end table that has me intrigued and why I posted the image as it obviously did not register in my memory bank!!
Basic question ; who was the producer of these models?
Knowledge shared is Knowledge gained