"Hans" armchair by Niels Koefoed - Cushions
Hi,
I have a "Hans" armchair by Niels Koefoed that I inherited recently. I have bought new webbing and clips, and will replace these. It, unfortunatly, came without its original cushions.
I came in contact with Simon from Danish Homestore who kindly scanned the original catalog with the cushion measurements: Seat (58 x 58 x 8.5 cm) and back (58 x 47 x 7 cm). This means that the seat cushion will overlap the chair by almost 10 cm in front. This does NOT match with the original catalog images, which shows a small overlap (maybe 2-3 cm?). 
I'll attach the image of my chair, including an image of the original advertisement.
Are there anyone with the original cushions or information about them available that can provide me some information or photos?
Best, Kris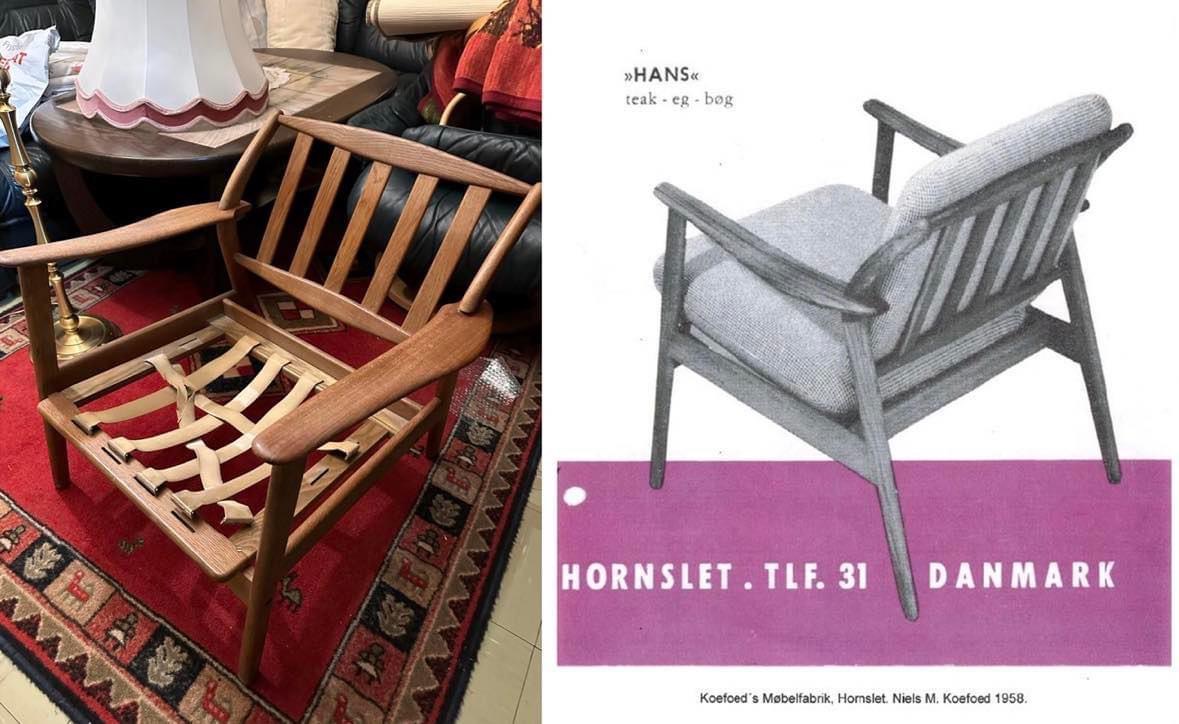 This topic was modified 3 months ago by
krister