Egg Chair Fritz Hansen
Hi,
I got gift from my friends from DK - Two Egg Chairs with black leather by Sorensen. Leather is beautiful with very well condition. According to my friend chairs are not 100% original because legs have been changed and mounted in different way. Pictures attached. 
My questions is - what is real value of these chairs? for both chairs would like to receive 5k EUR  - is it possible?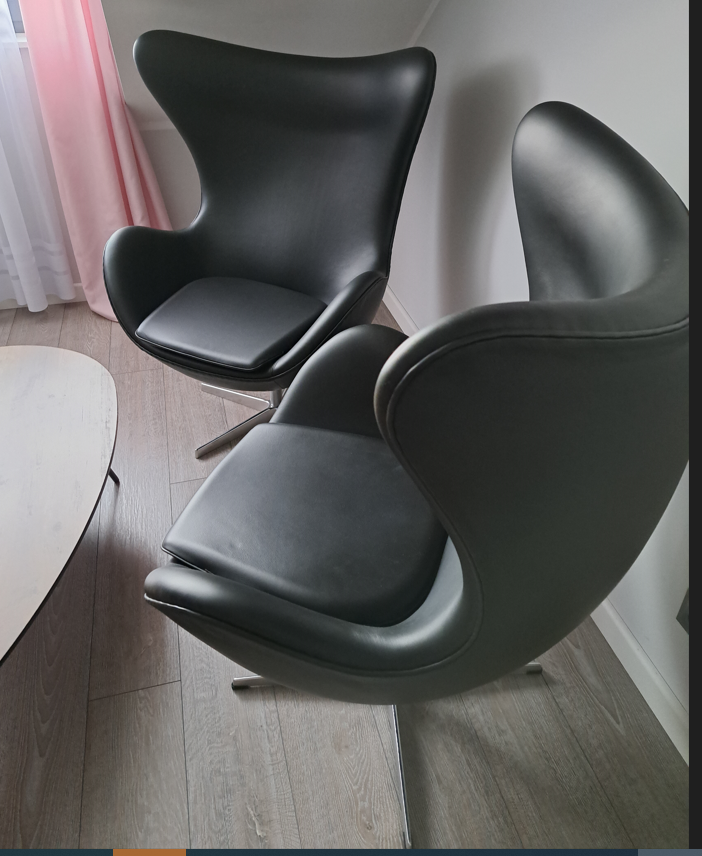 @hallamafurniture Try it. Then you know. We don't discuss prices here, but even if we did, nobody could reliably tell you what other people are willing to pay for your chairs. 
"People buy a chair, and they don't really care who designed it." (Arne Jacobsen)
They look pretty decent, but I probably wouldn't risk buying a chair for that kind of money without seeing it in person. So you might want to think about who you can offer them for sale near you. Although maybe it's my budget that doesn't allow me to make that kind of purchase, and others would be happy.