Teak extending table and chairs - manufacturer?
Hello,
My grandfather bought a teak dining table and 6 chairs I believe in the 1950's, and it's been handed-down to myself.  I had thought they were G Plan, but someone has kindly suggested that it isn't, and is more likely to be Danish.  I would be really grateful if someone could ID the set please, and also indicate whether it's likely to be of some value or not?
Here's a link to the eBay listing, with a load of photos: https://www.ebay.co.uk/itm/195802625027
Kind regards,
Richard.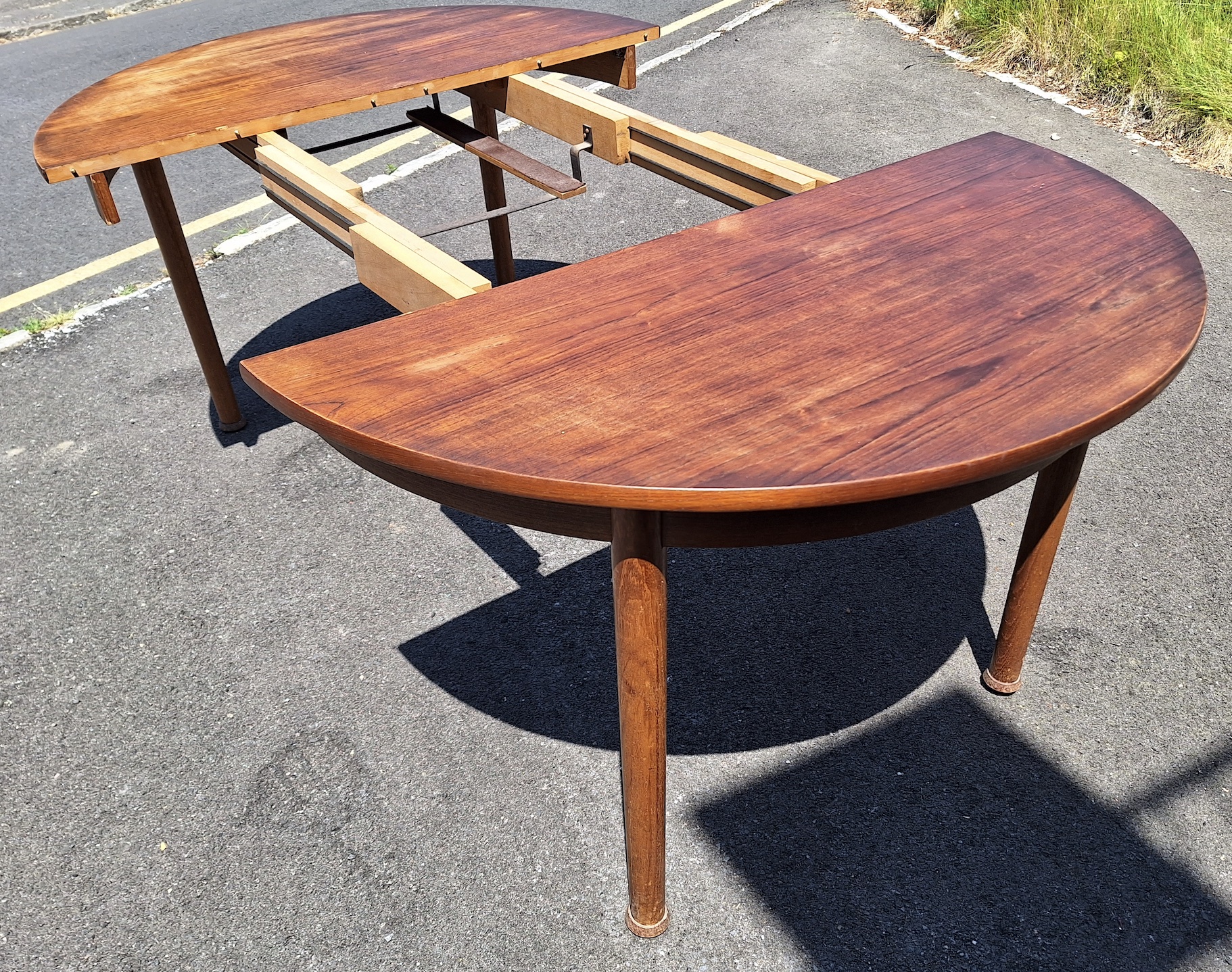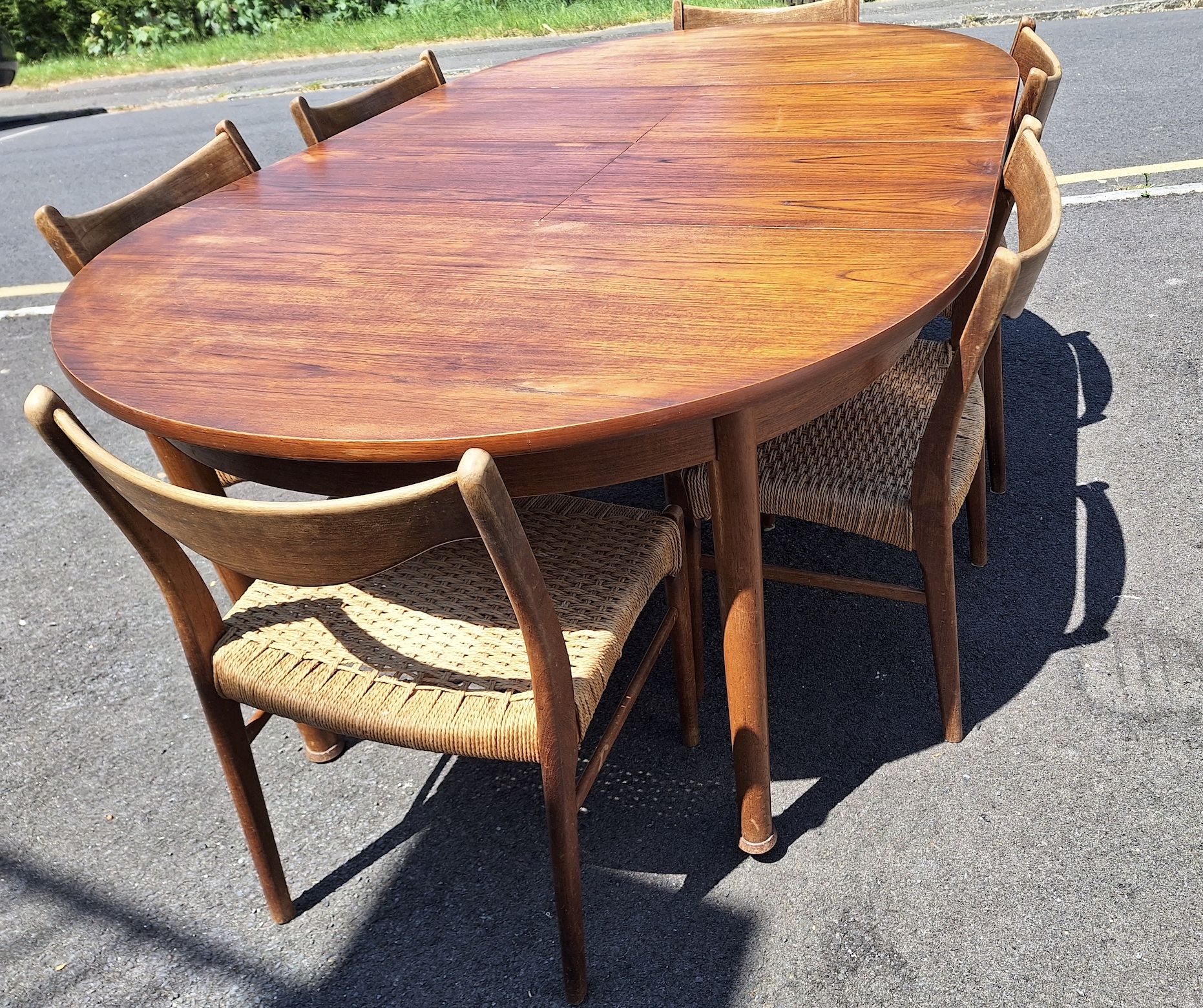 This topic was modified 4 months ago by
RichardW
Yes, good call, lexi. Confirmed Wahl Iversen, model GS 60, from the Borge Sondergaard catalog. The armchair option was model GS 600.
I believe there are marked examples of that dining table out there if the OP does a google search. I can't remember off the top of my head each maker/designer version of this butterfly expanding table concept.