Teak Dining Room table
Hi:
I know nearly zero about furniture. I'm selling some of my elderly Mom's old furniture,
and that includes this dining room table. An acquaintance told me that this table might
be from Arne Vodder, but I have no idea how to verify that, or otherwise who might have
designed it.
Can anyone give me an opinion on this? It was purchased in the 1960s, or possibly early
1970s. Thanks.
This topic was modified 2 years ago 2 times by
Shplad
Knowledge shared is Knowledge gained
Thanks very much, lexi. Yes, I'm posting more images. I was having trouble getting images posted and then the forum software banned me, even though I hadn't done anything wrong. I was quickly reinstated today, thanks to the Admins.
This is the only photo I have of the table with the leaves attached. Ignore the rest of the decor-I was staging my house and the staging company put in some really...er.. <interesting> furniture.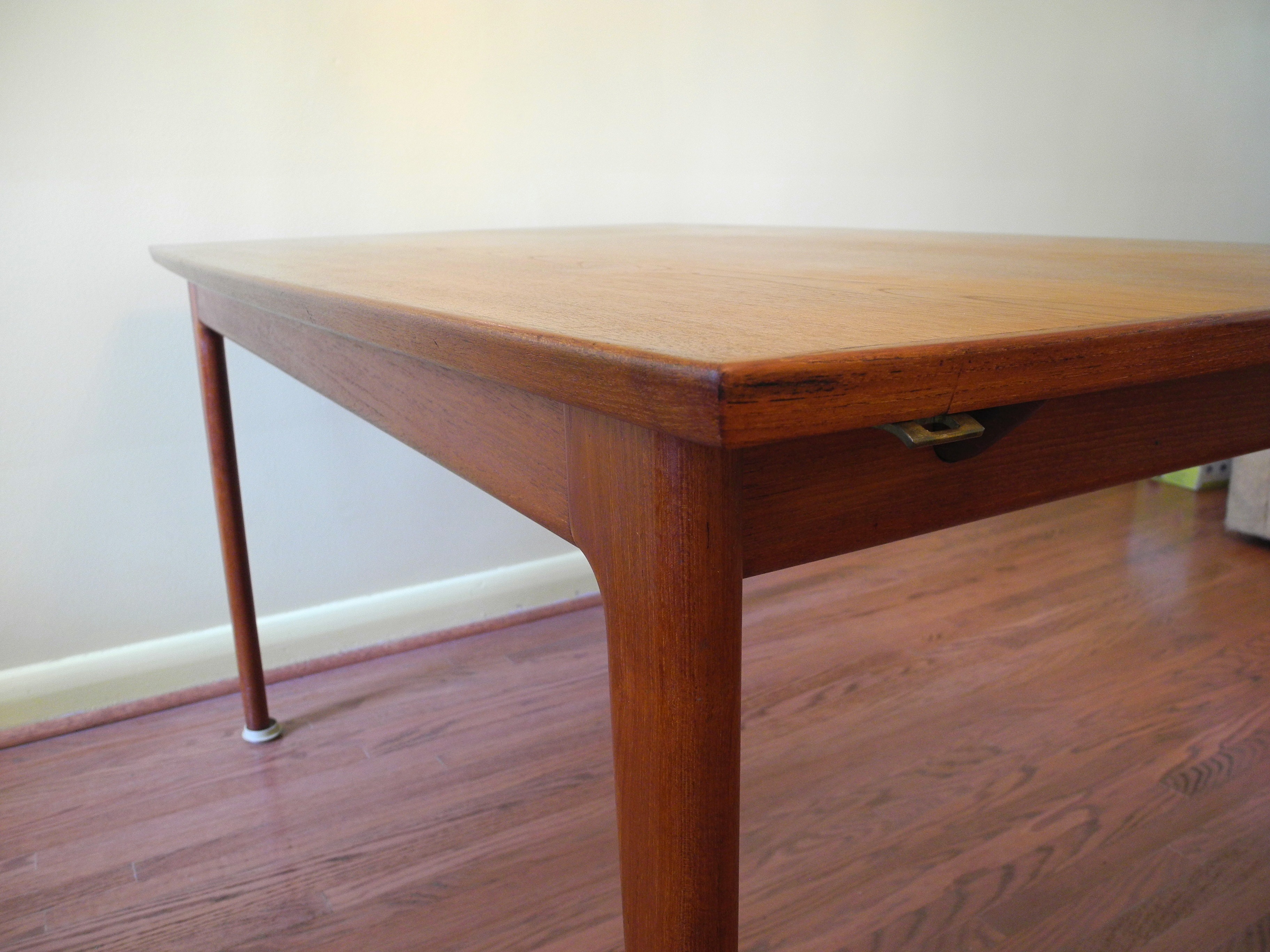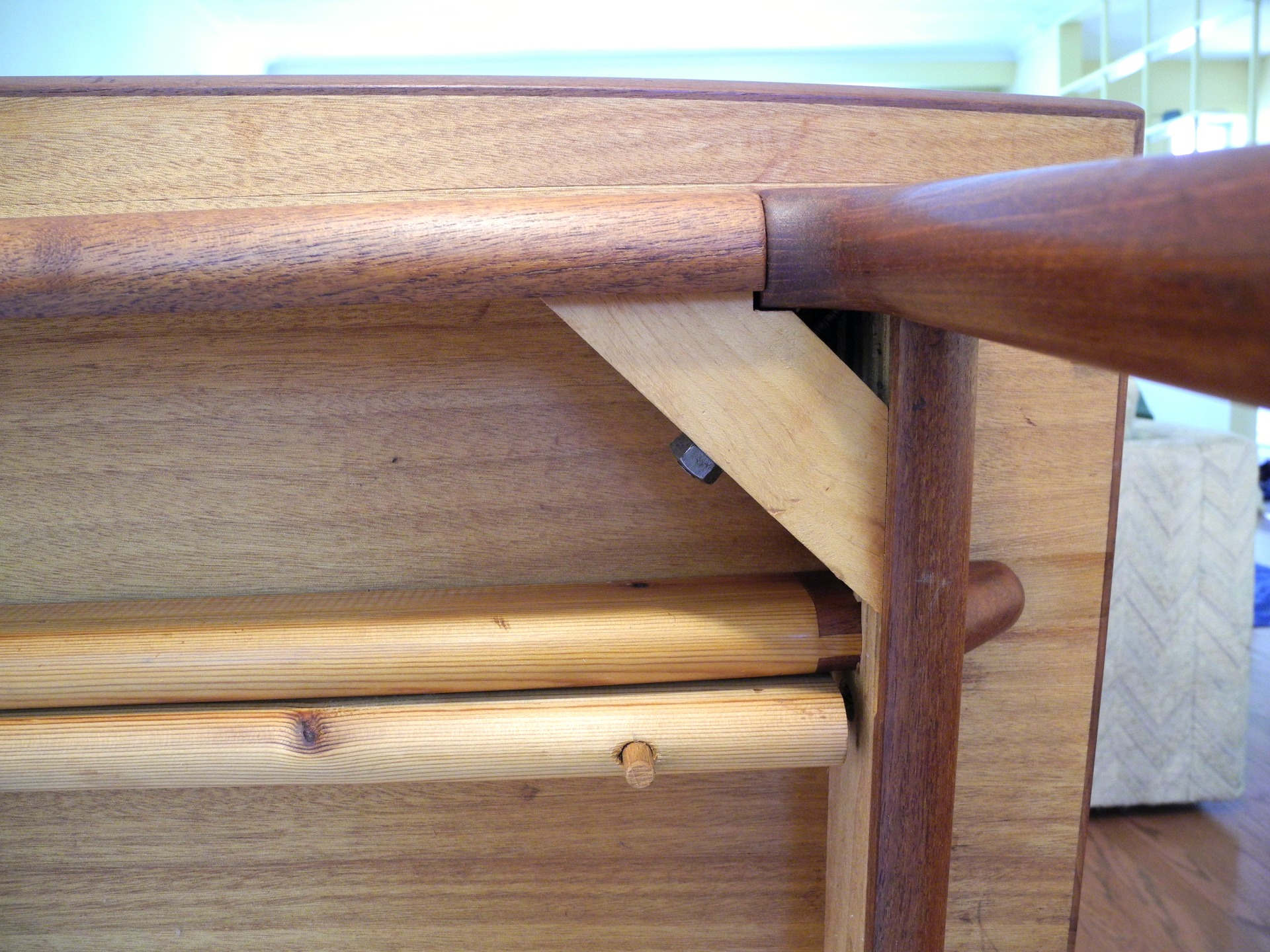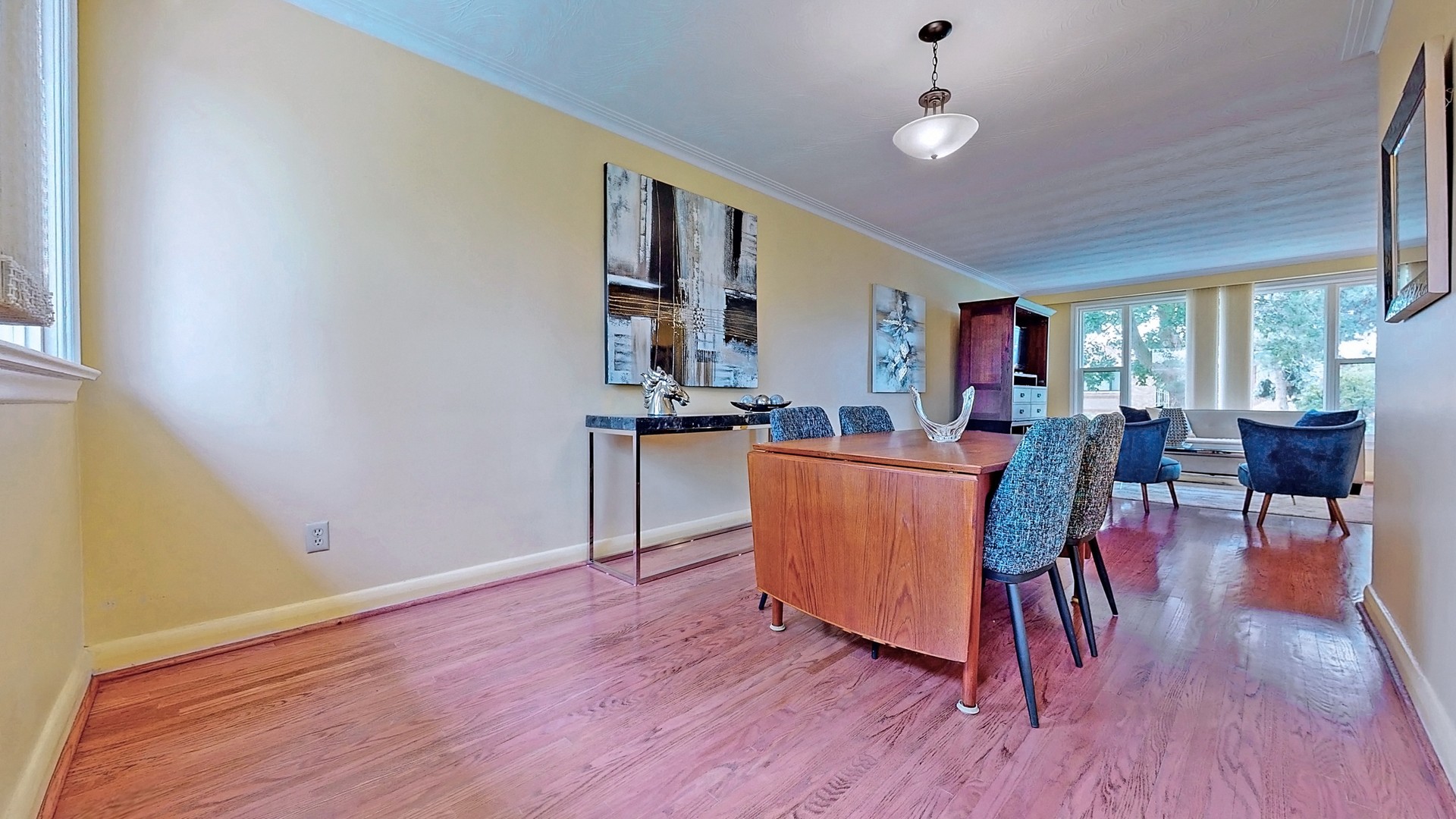 @shplad. Thank you for the extra images.
I think it is safe to say this is the "Ingrid " table .Designed by Arne Vodder for Vamo.
Did you check the measurements as per the link I posted ? And there is no makers mark /stamp anywhere? The stamp can be very faint.
 This image, from the other thread, is from a Vamo catalogue from 1957.
Knowledge shared is Knowledge gained
lexi:
Thanks again. Yes, the dimensions do match.  However it looks like in the photo you posted that there are 4 hook-type
things to hold a leaf on at the end. On my table, I believe there are only 2 fasteners.
I'm going to grab a couple more photos today.
If it is an Ingrid, do you have any idea how much it's worth for resale?
First off, we do not discuss value on the Forum.
Normally you can get a good idea of value from auction websites but in this case I have not found any  of these tables on Google . And the only other one I have seen is the one posted in the earlier thread.
Your table appears to have 3 hooks and I think the 4th one you are seeing in the black and white image is possibly a photographic glitch... it was 1957 after all.!!
Really lovely table.
Knowledge shared is Knowledge gained