Mid Century Modern teak dining table round to oval, Stamped. Danish? ID help, please
@amber5. I believe that stamp is Hornslet Mobelfabrik. No idea who designed it. If you do a image search you will see a number of these tables with clearer stamp.
Image of clearer stamp,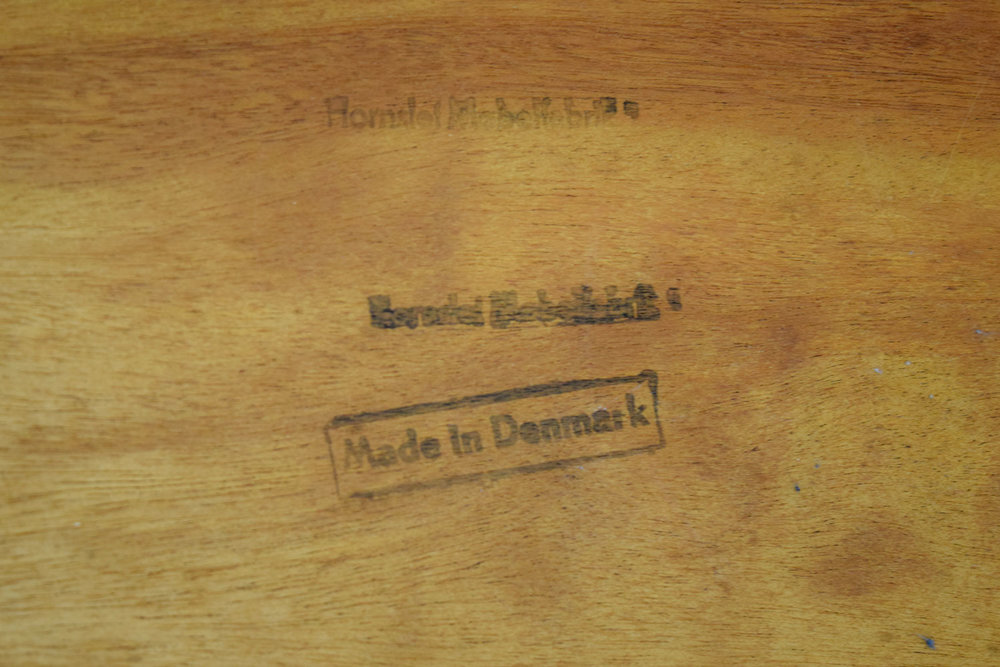 Knowledge shared is Knowledge gained
Hi @lexi,
thank you very much for your help! A dealer on 1st dibs has a listing of the same design just in rosewood, and says it is by Niels Koefoed.
@amber5. Koefoeds Mobelfabrik ( Neils Koefoed designer) was based in a town called Hornslet.
Hornslet Mobelfabrik is a different maker .
Knowledge shared is Knowledge gained