Id Danish rosewood dining table
Hi there, anyone know who designed or produced this table? Thank you.
This topic was modified 2 months ago by
Mel
Could you post pics of the underside of the table, especially how legs are attached and extension mechanism.
Thanks in advance.
Knowledge shared is Knowledge gained
@swellmel. It is possibly Norwegian. This table or very similar ones, has been discussed on a Norwegian FB Forum and the consensus is that is made by Viken Mobelfabrik, Model "Duke". Fredrik Kayser was the main designer for this company. None of the tables give good pics of the legs but the fact that they are not completely round at the top was mentioned. 
Posting an image of the underside of one of these tables and I have to say it is remarkably like yours.
2nd image; pic of table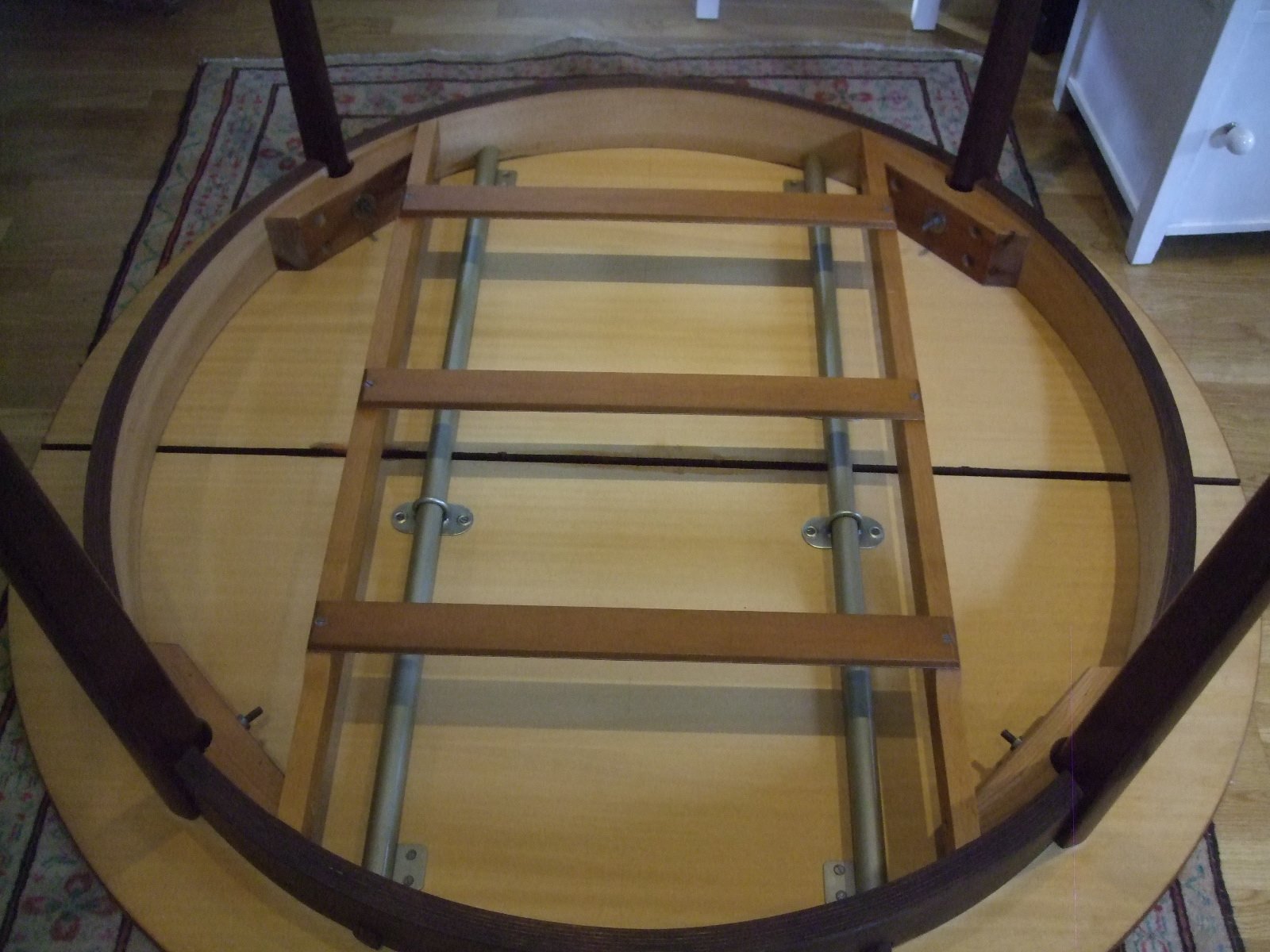 Knowledge shared is Knowledge gained