French easy chairs (I think) but who designed them?
Picked these up cheap today. I kinda like them, the seagreen, the simple tubular frame
and it's jazzy shapes. It still sits good too!
I would think these are designed by Pierre Guariche or Andre Motte, but I can't find this model
with the cool curl in the back leg.
Has anyone seen these before?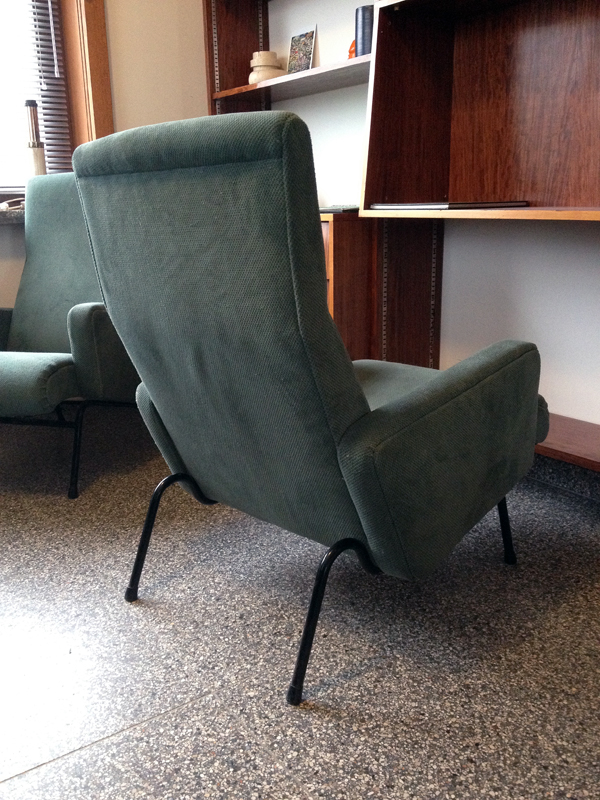 "People buy a chair, and they don't really care who designed it." (Arne Jacobsen)