Cabinet - Mahogany - Swedish?
Hey folks, I got this cabinet and was wondering if anyone might have some ideas origin. Reminds me of some Swedish pieces I've seen (online not in person). Curious how old it might be as well?! 
Thanks for any help!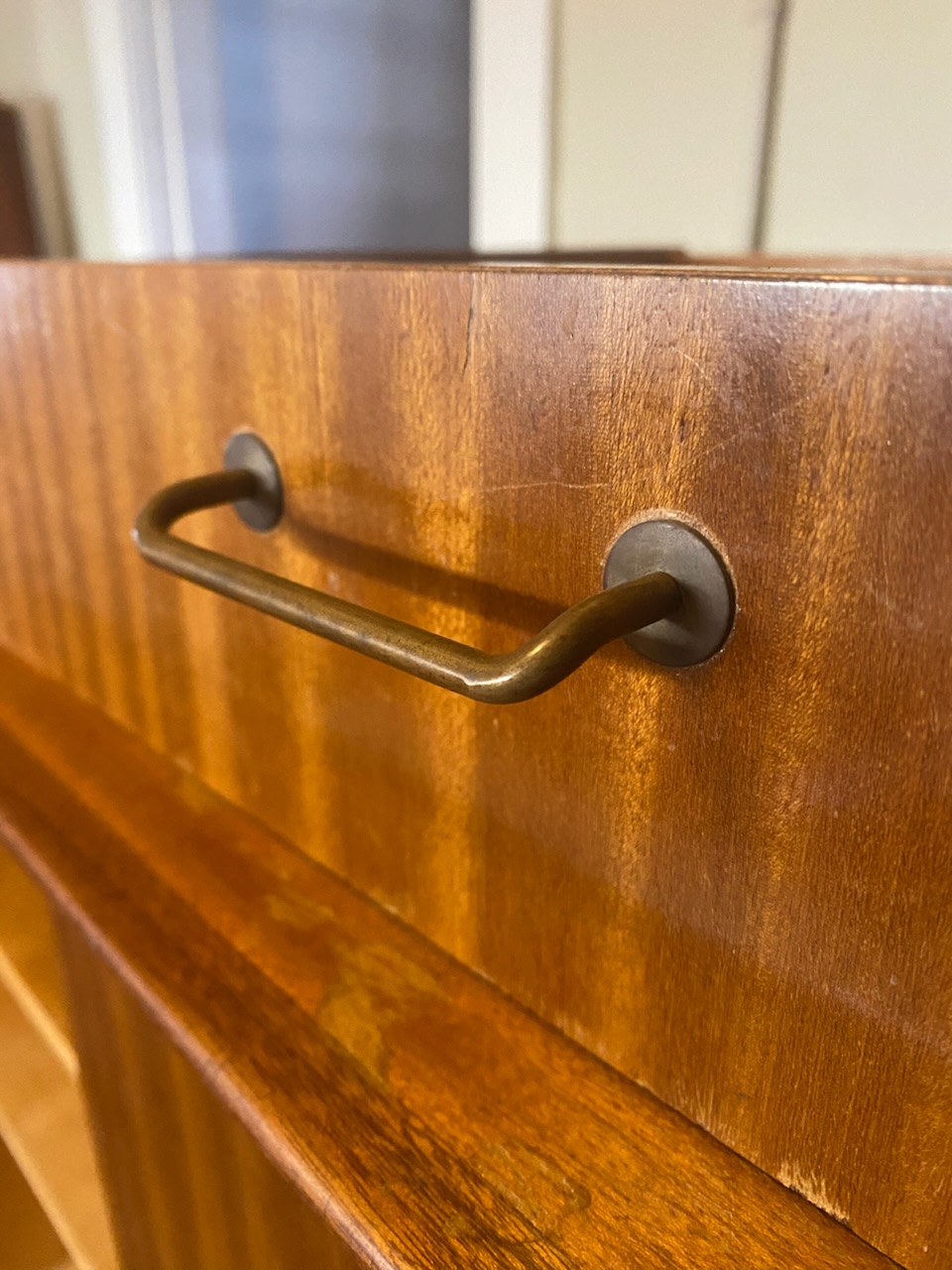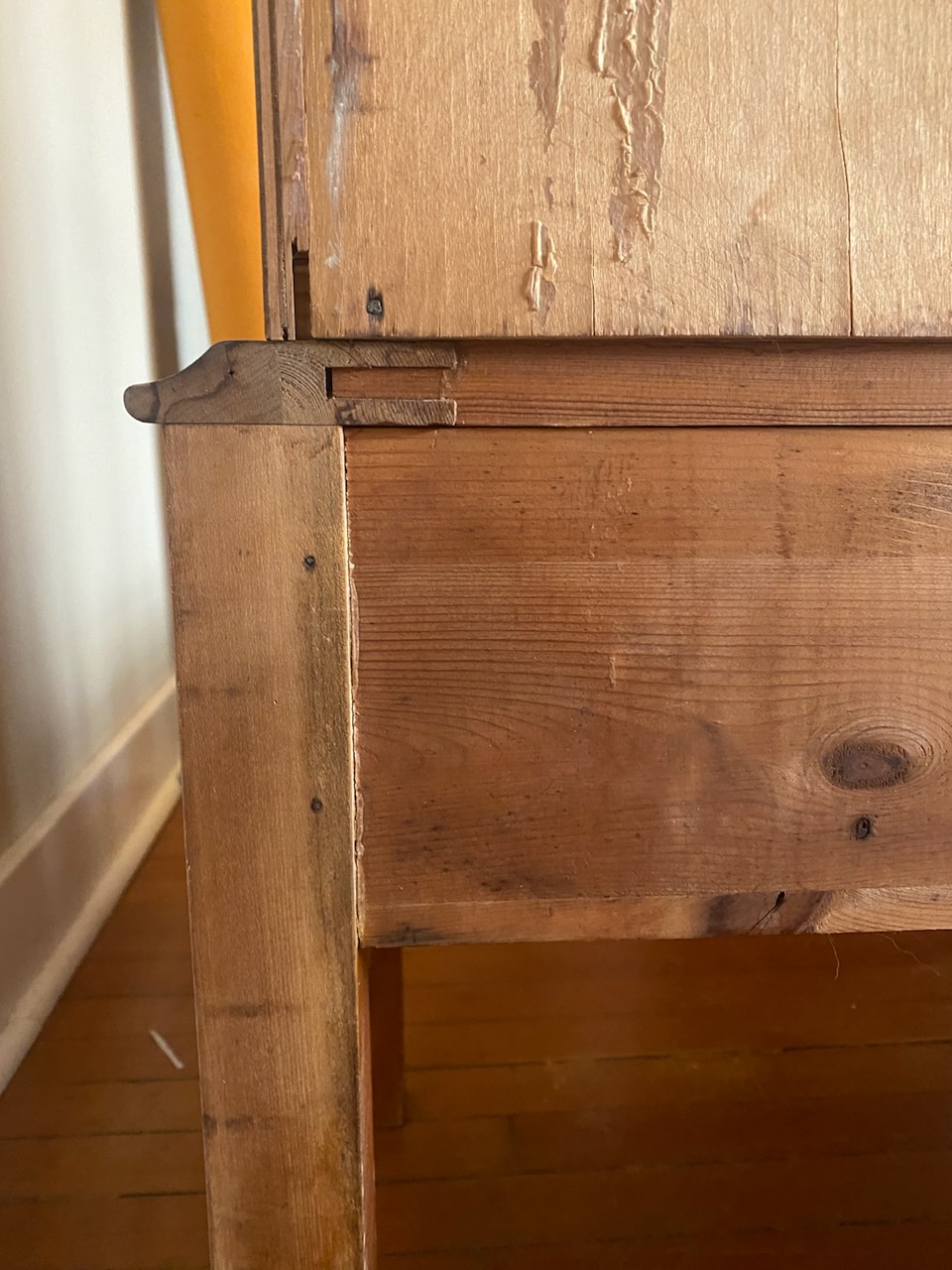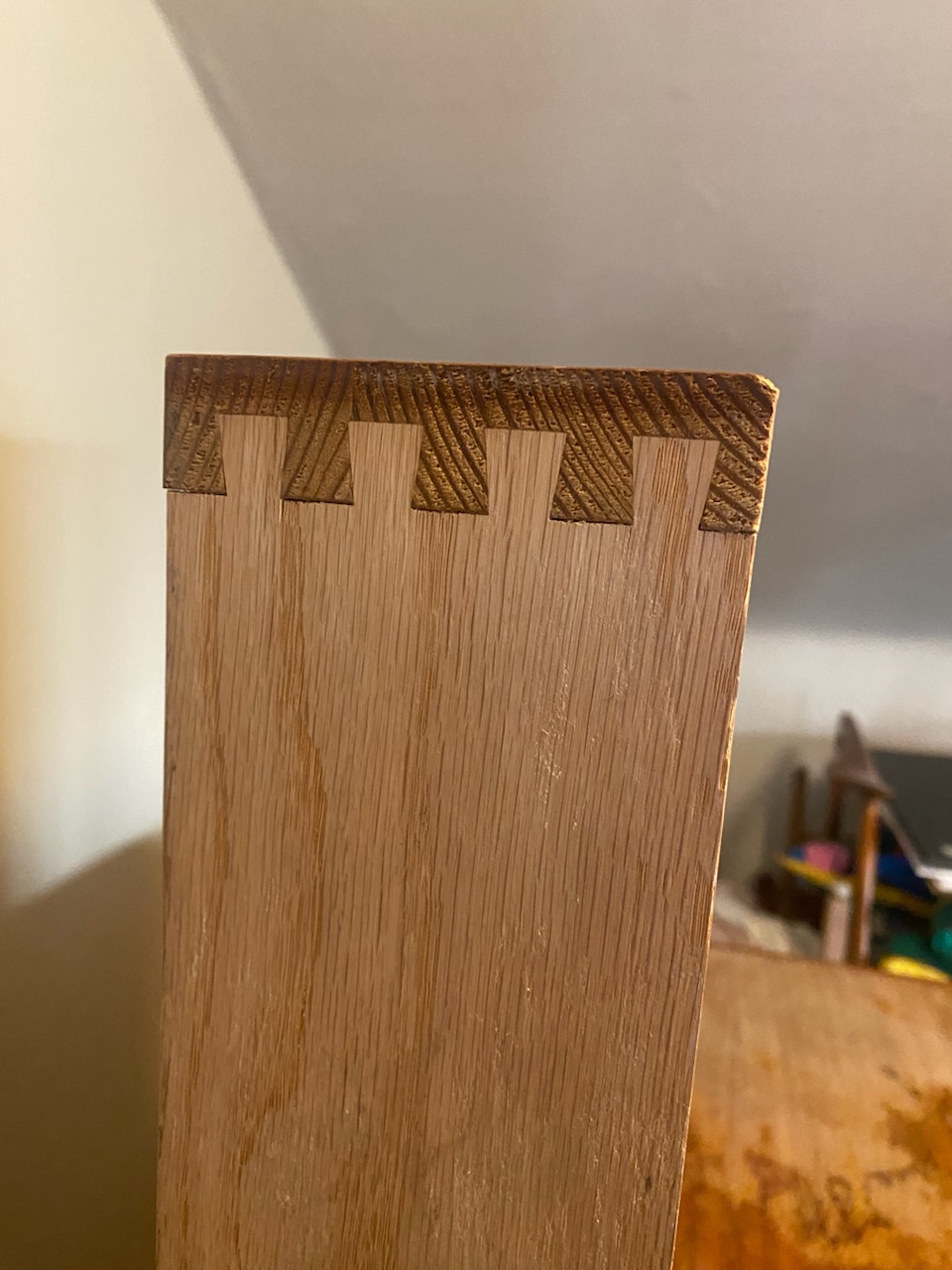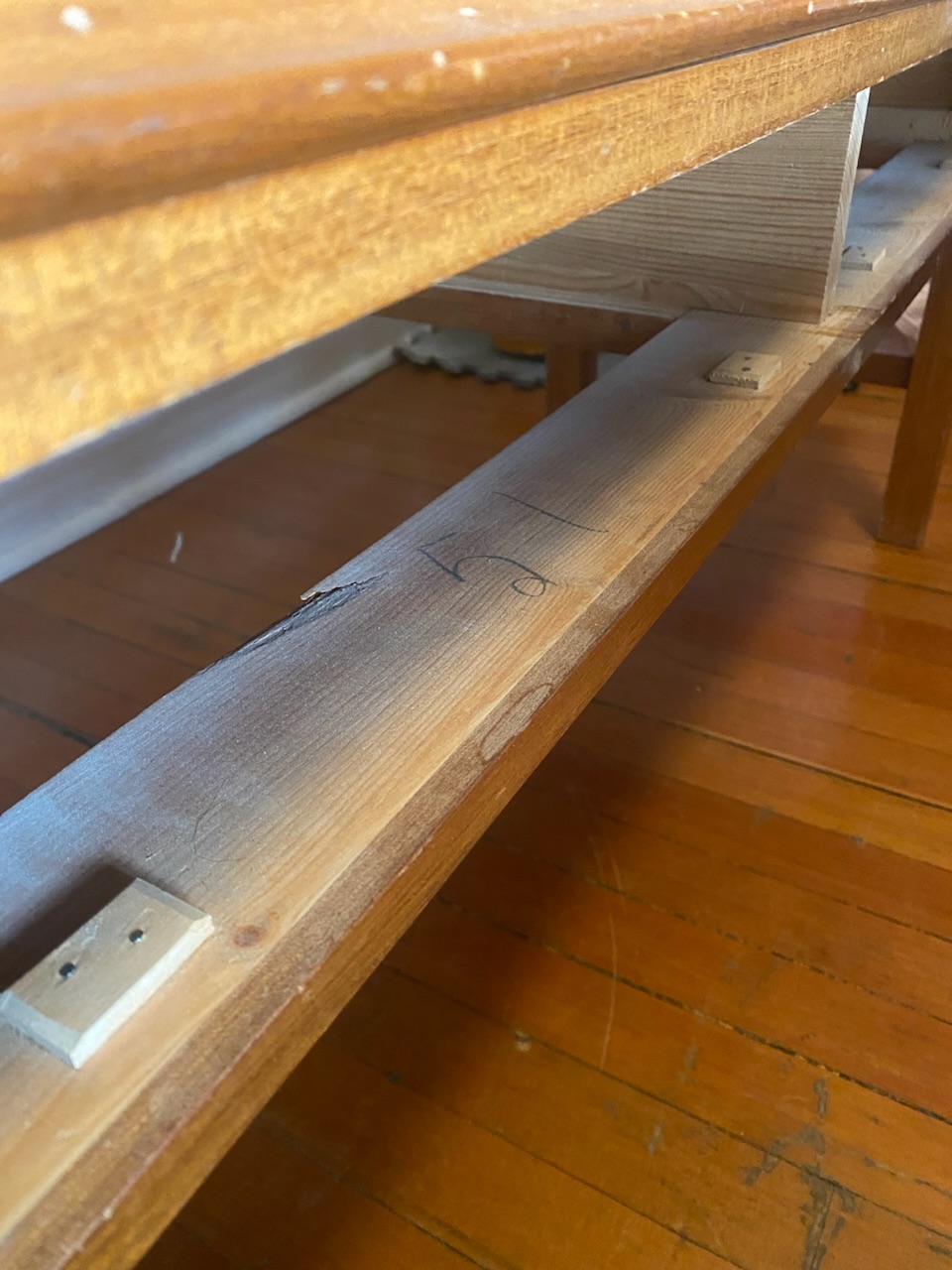 This topic was modified 2 months ago 13 times by
Ponyboy
I'm seeing a mix of various softwoods, hardwoods, plywood, and African mahogany veneers of quartersawn "ribbon stripe" figure (a variety of Khaya genus not a "true" or New World mahogany). Construction details include machine-cut dovetails, rudimentary joinery, nails, and off-the-shelf hardware typical of mid-level quality mass production.
Unusual form, possibly for storage of accounting ledgers or other such records(?). Maybe part of an office set.
My guess is American 1930-1960 (assuming you found it in North America).
Thanks for the reply! I'll start looking at American pieces, hadn't gone down that avenue yet 😀 
Only shelving brackets I've seen that are close are on pieces by Holmström & Johansson A.B. Norrköpping. Different but similar. 
**** Was found in Canada **** 
https://m.lauritz.com/da/auktion/skaap-paa-hoega-ben-holmstroem-johansson-norrkoeping-1940-ta/i4270981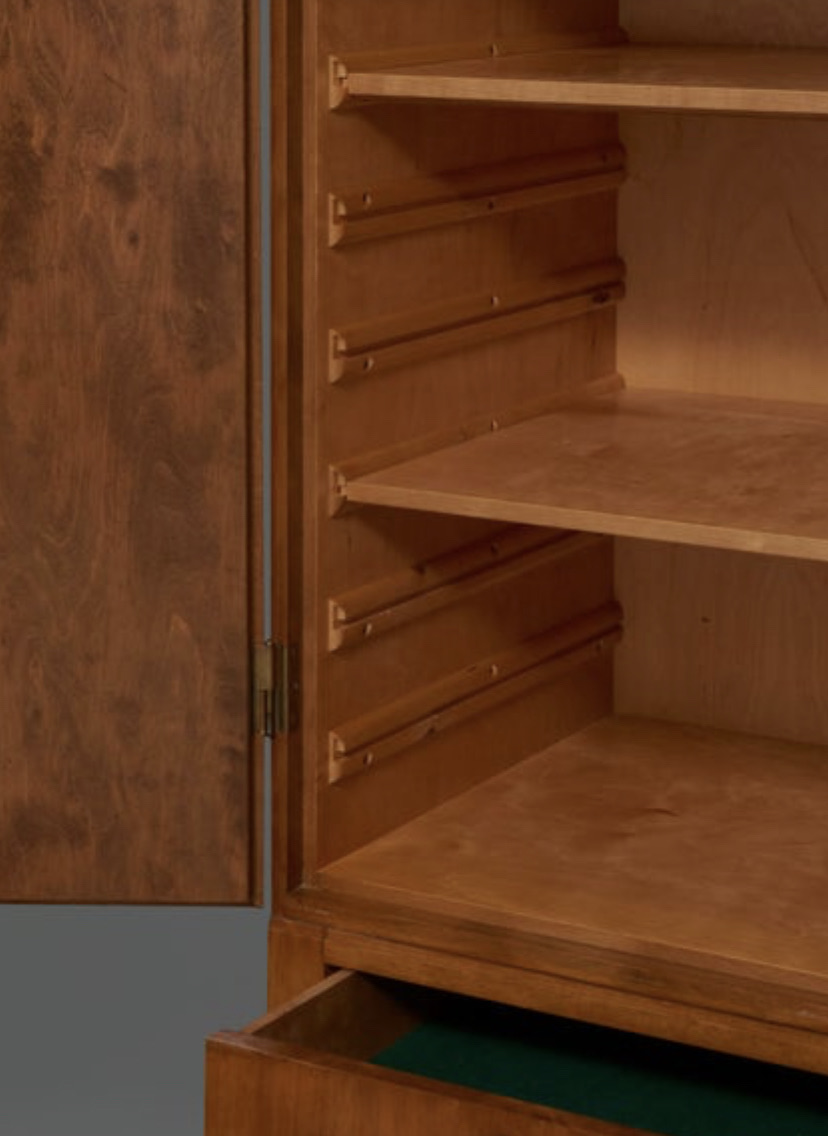 @ponyboy, Wow, that one on Lauritz is very similar in form! Maybe someone could translate the description because now I'm curious. Unusual treatment of the drawer fronts I've not noticed on many other pieces, but these both have same! Fixed shelf slides are also an unusual feature. They're there for a reason, too.
Of course I could be entirely off-base but the drawer sides in your photos looked a lot like red oak to me which would pin it to N America. I'm less versed in European varieties of oak. Perhaps there is one that appears similar to red oak that I'm not familiar with.
@tktoo2 The description says
Cabinet on high legs, 1940s. Labeled Holmström & Johansson Heminredning, Norrköping. Mahogany. Top cabinet with double door. Inside shelves and drawers. Below, three drawers with brass fittings.
"People buy a chair, and they don't really care who designed it." (Arne Jacobsen)