Sorry, this product cannot be purchased.
Showing 316–360 of 1316 results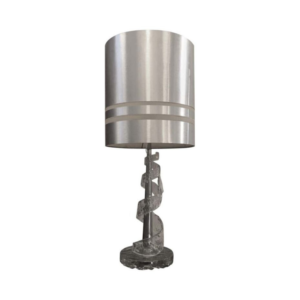 It's a particular Murano glass table lamp with original lampshade, it's made in two pieces, one is made of metal and glass, the spiral is made of transparent Murano glass. It's attributed to Angelo Brotto. Dimensions without lampshade are height...