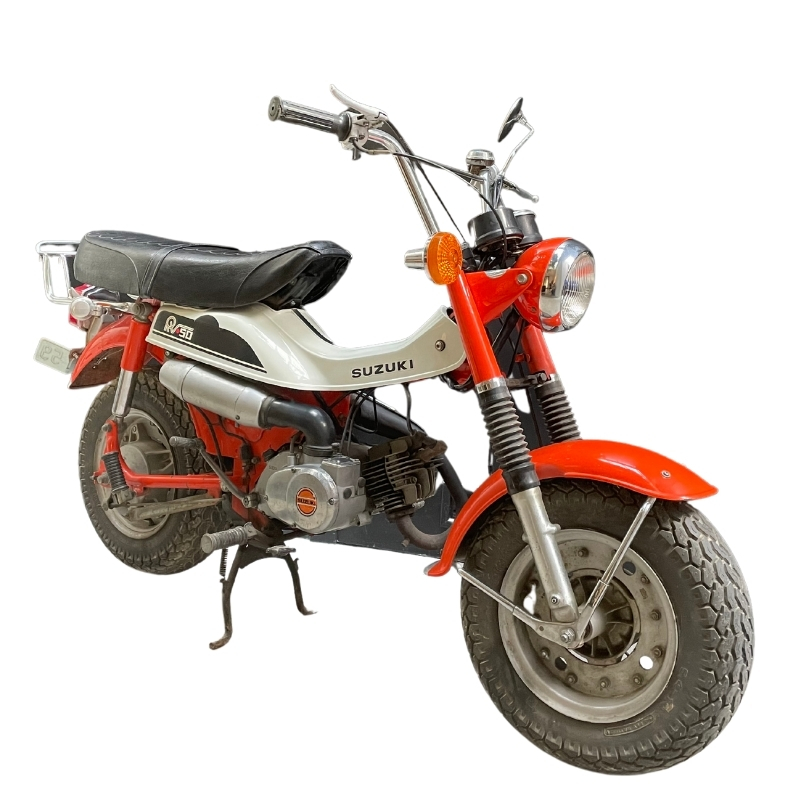 2350€
Suzuki RV50 from 1972, in perfect working order. 5697 kilometres on the odometer.
2 stroke engine – 49 cc single cylinder – 2.7 / 2hp / kw – Chain drive – weight 88 kg unladen.
More info
Showing 1–45 of 6311 results
The Le Corbusier LC3 sofa is part of the famous LC collection from Italian manufacturer Cassina, and is produced exclusively according to the original drafts of the Swiss designer. The furniture object from the Bauhaus era, with its clear form,...