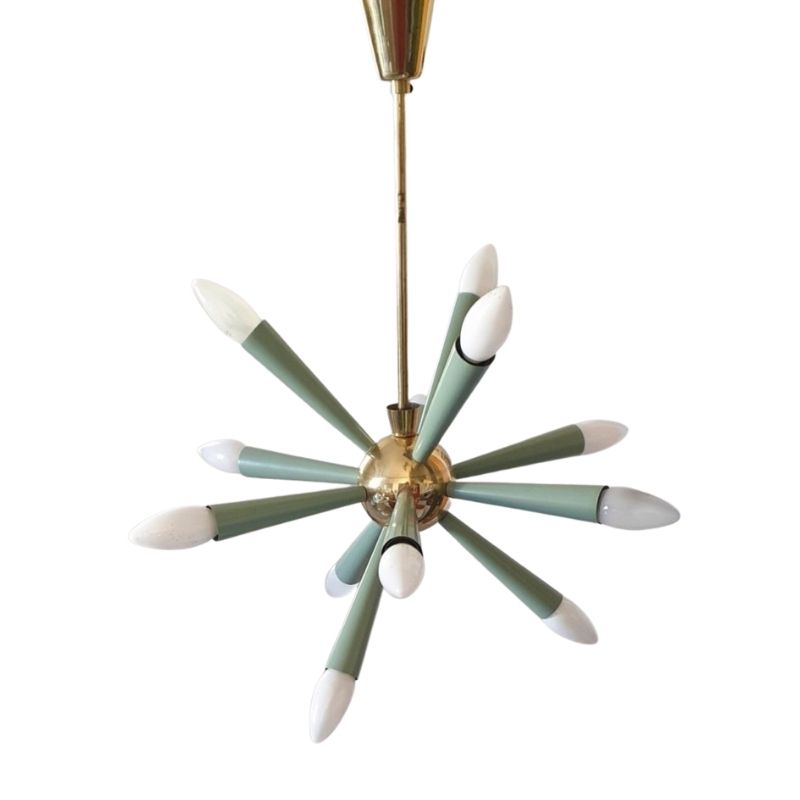 750€
12 arm Sputnik ceiling lamp from the late 1950s. All original (has not been repainted). Nice vintage condition with very minor wear.
More info
Showing 46–90 of 6505 results
Modernist chandelier type Z-1005/4, manufactured in Poland by Elektrotechniczna Spółdzielnia Inwalidów Rencista. The lamp is made of copper-clad steel. A chandelier without a lampshade, designed so that the bulbs are not only a source of light, but also blend in...