Lust Xavier
Xavier Lust is a furniture designer and sculptor based in Brussels. He is best known for the unique technique of shaping metal that he uses to make furniture. The simple and original shapes created by folding and curving metal sheets without a mold, have become his work signature. He has collaborated with several furniture manufacturers including MDF Italia, Driade, De Padova, CerrutiBaleri, Kristalia, Fiam and Extremis.
He is the founder and principal of Xavier Lust design studio.
After graduating, Lust opened his own studio in Brussels. Over the next eight years, he also kept an atelier where he worked with steel, stainless steel, and aluminum. He spent much of the decade developing his own range of furniture designs in his workshop, while also undertaking projects for shops, offices, bars, restaurants, and private interiors.
In 2000, he introduced his work at the Salone Satellite at Milan's furniture fair and his long-lasting collaboration with MDF Italia started with Le Banc – a bench.
Other famous works by Lust include La Grande Table, Crédence, Turner candlesticks and S-Table. He has designed furniture for several Italian brands, taking advantage of each collaboration to explore new visions and technical opportunities and to create innovative elements.
Since 2000, Lust has been showing new art every at the Salonedel Mobile in Milan. Two collaboration with De Padova and Extremis started in 2002 and another one started with Driade in 2004, for furniture and tableware objects. A significant retrospective of his work was held at the Muséedes Arts Contemporains in Hornu, Belgium in 2007. His pieces are part of the permanent collection of museums including Stedelijk Museum in Amsterdam and Musée des Arts Décoratifs in Paris. Lust collaborated with Fiam Italia in 2008 on Graph desk, and with MGX by Materialis in 2009 on Gamete Lamp.
In 2010, Lust won a design competition for the bus shelters of the Brussels Intercommunal Transport Company that will be implemented widely in 2015. In 2011, Lust designed the awarding statuette for Magritte Awards drawing inspiration from a poster by René Magrittefor a film festival in 1958. In 2014, in collaboration with Pianca, he designed Confluence, a table with a wooden surface on a steel structure. The design of the table received several awards including Compasso d'Oro. Later that year, Kristalia released OXO collection of stackable chairs and barstools in collaboration with Lust at the Biennale Interieur 2014. The collection included the oXo Chair and Stool.
In September 2014 Lust had an exhibition 'Mobilier' of 20 new art-design pieces at Galerie du Passage owned by Pierre Passebon in Paris. Some of the pieces presented were also displayed at PAD London and in Design Miami.
Lust is a regular lecturer at art and design institutions and industry conferences around the world.
He was a speaker at the Business of Design Week in Hong Kong in 2013, at Casa Cor Stars in São Paulo in 2012 and at Art & design sessions at BMW Brand store in Brussels in 2015.
Cruise Wine Cooler in Silver Plated Brass by Xavier Lust for Driade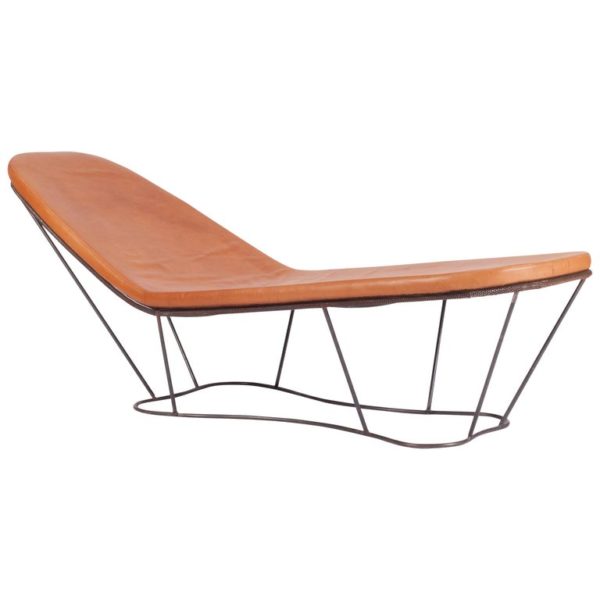 Postmodern Cognac Leather Lounge Chair by Xavier Lust
"Virgo" Black Anodized Aluminum Open Bookcase Designed by Xavier Lust for Driade