Chemirik Taher
Jewelry artist, Taher Chemirik is a graduate of the ENSAD, l'ecole Nationale Superieure des Arts Decoratifs de Paris.
He began his career designing costumes and accessories for the Opera de Paris and La Comedie Francaise, and then became a decorator for Ralph Lauren Stores.
In 1990, he turned his attention to jewelry. Since that time, he has collaborated with some of the world's most prestigious fashion labels, including Chloe, Balenciaga, Chanel, Yves Saint Laurent, and Roger Vivier.
Taher Chemirik was named one of the world's most influential designers in 2007 by Time Magazine.
In 2009, Chemirik began to designing home objects and since 2012, he reveald all the wealth of his talent through furniture.
His love of nature and very personal vision of the world inspire him in his creations that are functional works and true jewelry pieces for the home.
His personal touch as a jeweler applied to large pieces places his work in a dimension of its own in Contemporary Design.
Two years after the beginning of the Interior Treasures collection at Design Miami/ fair, Taher Chemirik's " Calligraphy II" oxidized steel screen was purchased in 2014 at the Museum of Arts and Design, New York gala as a promised gift to the museum collection.
'Carnivore,' Floor Light Sculpture with Rare Hard Stones
'Pathway' Set of Five Tables with Rare Hard Stones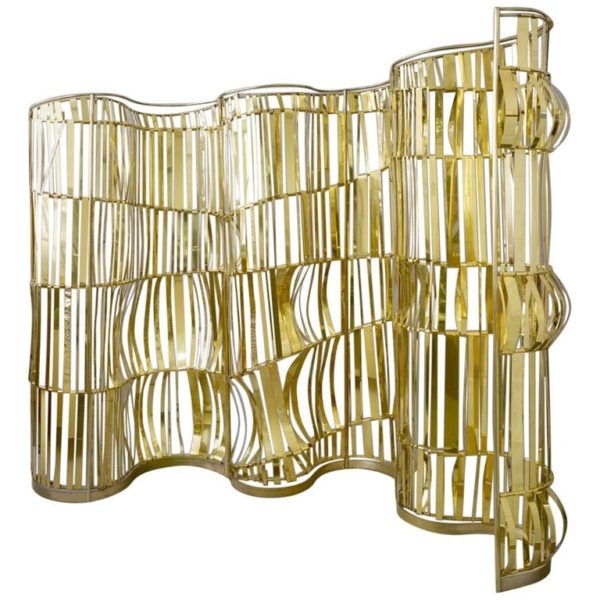 Rough Sea Screen, Room Divider