Sonia Delaunay
Sonia Delaunay, born November 14, 1885 in Gradizhsk, Ukraine and died December 5, 1979 in Paris. She is a French painter of Ukrainian origin.
After a Fauvist period that Vincent van Gogh and Paul Gauguin probably inspired her, she invented, with her second husband, a form of painting that Apollinaire defined as vague orphism, which did not correspond to any real trend. Sonia and Robert Delaunay mainly worked together on the search for pure colour and the movement of simultaneous colours. That trend inspired other painters after them, notably Fernand Léger and Jasper Johns.
Increasingly oriented towards abstract art over the years, she created the Salon des réalités nouvelles in 1946 solely to promote abstraction.
She leaves behind an abundant body of work that also includes printed fabrics, artists' books, and haute couture dresses, including Nancy Cunard's famous dress.
Always associated with her husband Robert in painting, fashion, or monumental adventures such as the fresco for the Palais des chemins de fer for the 1937 International Exhibition, she is often exhibited with him at the Centre national d'art et de culture Georges-Pompidou, to which she has made several donations.
Composition, 1953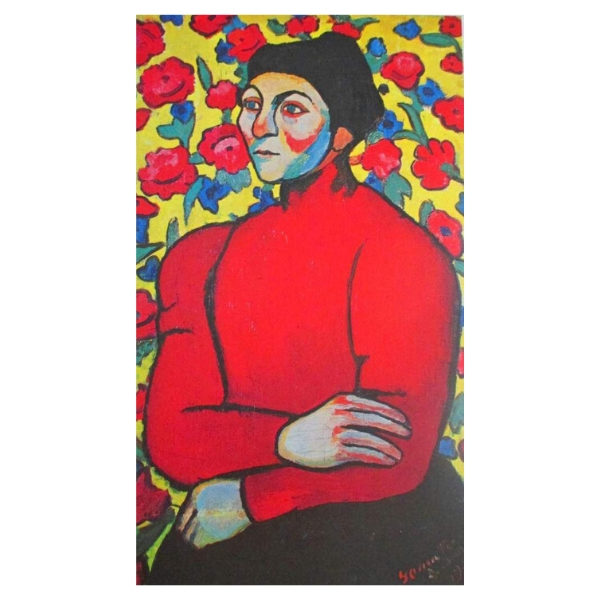 Philomène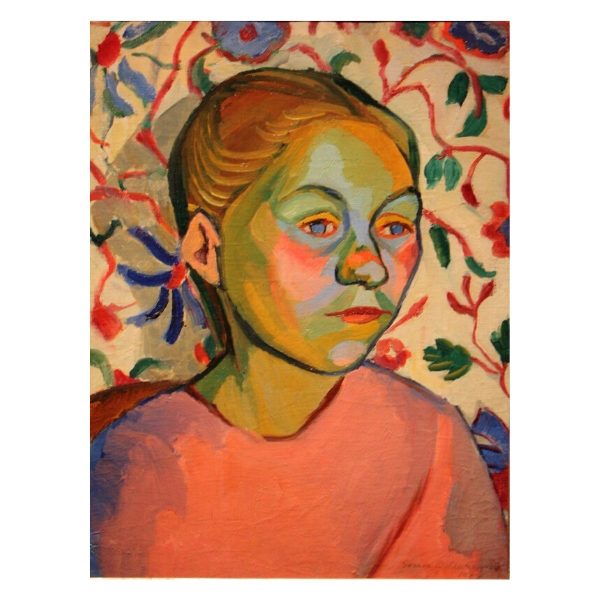 Finlandaise, 1908