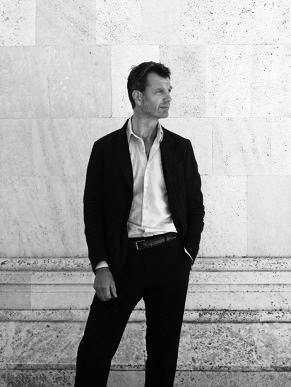 Miller Sam Orlando
The british sculptor Sam Orlando Miller grew up surrounded by silver thanks to his family silversmithing business.
Mostly, he uses mirrors and silvered surface to create images, sculptures and different objects.
His first wall mirror piece was created to infuse a rather dark place in his home in Italy with reflected lights, and the discovery that these forms had the power to animate spaces.
Miller has devised a distinct, restrained palette of colours, for his Untitled series whose shapes and surface treatments are made of various materials like: mahogany; lacquer; silver plate; combined with cut and patinated mirror-glass.
Sam Orlando Miller divides his time between London and Italy.
He works by private commission and his work's in worldwide collections.