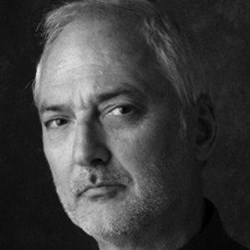 Pedrizzetti Paolo
Born in 1947. A- level G.G.E. in sciences and degree in architecture at the Politecnico in Milan.
He started working as product designer in 1978, together with Davide Mercatali.
In 1988 he founded the Paolo Pedrizzetti & Associati studio, with his wife Raffaella Mattia.
In 1993, he is one of the promoter of the Cultural Association 'ABC Incontri sul Progetto'. From 1988 to 1994 is chief editor of both 'Blu&Rosso' and 'Bagno&Bagni' trade magazines.
Since 1995 works with 'Il Bagno Oggi e Domani' magazine, published by Miller Freeman Group.
In 1997 his son Davide, architect too, started working in the studio.
Several of his products are part of the permanent exhibition of the museums of Chicago, Ill. (USA), Munich (Germany), San Diego, (USA), Museo d'Arte Moderna in Prato (Florence), and other were selected for the Compasso d' Oro Award in 1979, 1981, 1987, 1991 for the BIO Award of Liubijana in 1981, 1984, 1992, 1996 and for the ADI Tecnhotel Award in 1987, 1989, 1990, 1991.
In 1993, a product is part of the merchandising of the MOMA in New York.