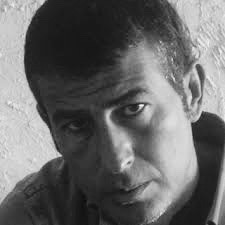 Habib Naghi
He graduated in Architecture at the "La Sapienza" University of Rome in 1988.
Member of the Order of Architects of Rome with the number 9249 from 22/11/1990.
Collaborates with studies of established professionals and professors and companies in the sector, such as SIRI and COGEM. The Naghi Habib Architect studio has been active since 1996. It has spanned over the years in various sectors.
Design and construction supervision of residential complexes and urban furnishings. Design and interior design of numerous private homes and villas. Design of hotels, restaurants and vip lounges. Design of shops and wellness centers. Collaboration with major design companies including Ycami, Acierno, Bernini, Colico, Slamp, Falper, Nic, for which he designs numerous collections and furnishing accessories. Collaboration in other sectors such as industrial design for Algida and Ferrarelle. Preparation and care of the image for numerous showrooms and stands, in Italy and abroad, for companies such as Apir and Made in Museum.
Restyling of some buildings including the Embassy of Algeria in Rome, and the Offices of the State Accounting Office and the Treasury Department of the Ministry of Finance. Participation in public architecture and design competitions awarded, including the International Competition for the design of two parish complexes for the Rome Vicariate, and the National Competition for the environmental requalification of Piazza Navona. Numerous publications in Italian and foreign architecture and design magazines.
Participation in the jury for architecture and design competitions.