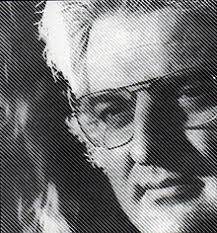 Frigerio Luciano
Luciano Frigerio was born in Desio in 1928, where his Father Giovanni set up a small workshop of highly crafted cabinet making in 1889, Luciano attended the junior school at the Collegio Paola di Rosa in Desio. Luciano Frigerio completed his technical and administrative studies at the Pio XI College, gaining his diploma of Accounting, while at the same time cultivating and combining his two great passions, which he had had since his adolescence of designing furniture and composing music.
Already in the 1960s it was common to order specialized reading material and magazines focused on the sector from the States. Frequent visits to prestigious craftsmen's studios like Canturine, where he often met Masters like Gio' Ponti, Franco Albini, Carlo De Carli and Tapio Wirkkala, brought about the transformation of his small family business into a company which was oriented to the International market (Frigerio di desio).
In 1973 he was given the honorary title of Commendatore della Repubblica Italiana. One of the staff of technicians who worked in close collaboration with Frigerio helped him to realize his dream, that was to create a piece of furniture which was unique, made by putting together as many excellent materials as possible. From this idea "Mobili Scultura" (furniture sculpture) was born, in solid wood and the headboards for "Letti scultura" (Bed Sculpture) in a fusion of bronze, which created a totally new style, standing out from the industrial production of that era. In 1989 he was nominated Cavaliere dell'Ordine Equestre del Santo Sepolcro di Gerusalemme.
Many pieces of furniture designed by Luciano Frigerio are present in important Italian art galleries and abroad. He was recognized on various occasions during the International Italian Furniture Shows from 1975 to 1993, Mobillevante Bari from 1974 to 1983, Abitare il Tempo 1989-90-91-92. NelIn1972: NSID certification of trade membership, the National Society of interior designers[senza fonte].Permanent exhibition Milano: Galleria del Sagrato 1959-1963, Permanent exhibition Galleria Vittorio Emanuele 1964* 1967, Permanent exhibition "Art Gallery" via Montenapoleone 1968-1989. He died in Sanremo in 1999.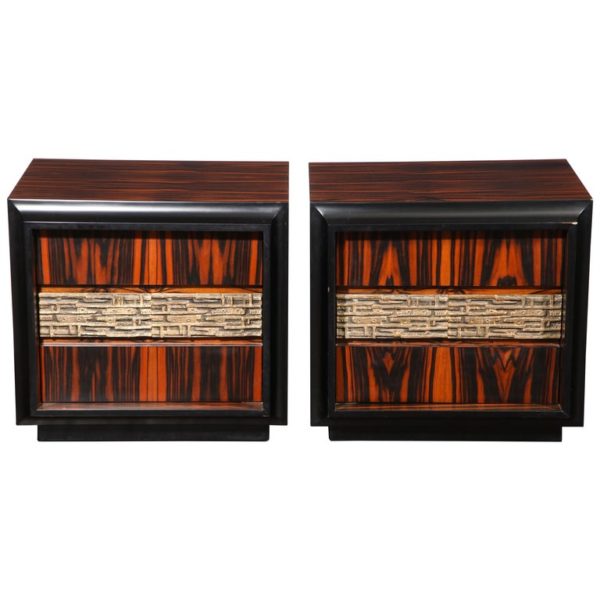 Vintage Luciano Frigerio Nightstands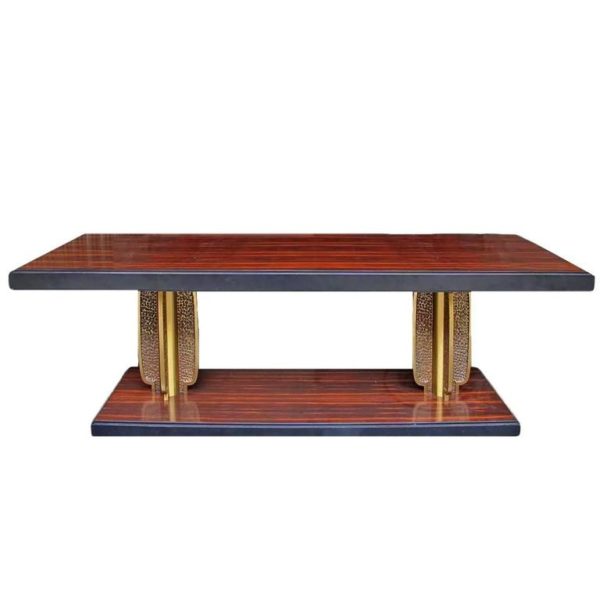 Beautiful Table, Design Luciano Frigerio, 1960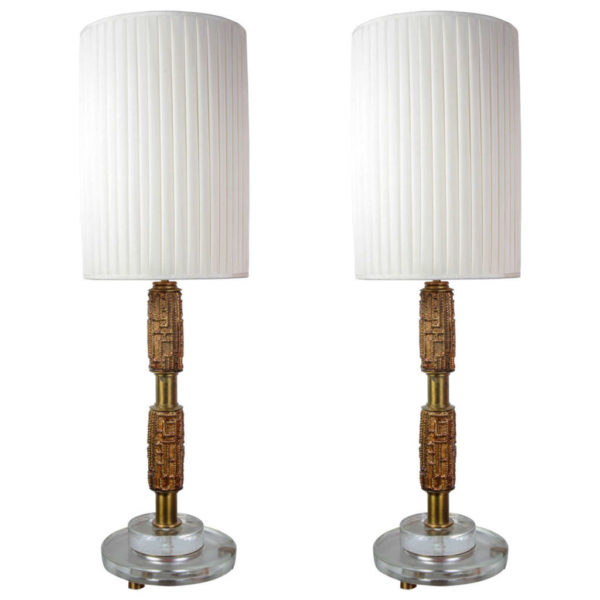 Pair of Lamps by Luciano Frigerio