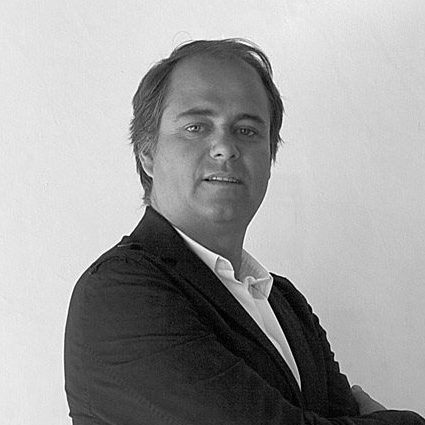 Pringiers Jacob
Jacob Pringiers was born in Gent, Belgium in 1970.
He lived most of his childhood in Sri Lanka whereafter he moved to Milan, Italy to persue his passion for design. His studies took him later to Switzerland and the US where he continued his studies at the renowned Art
Center College of Design. In Florida he worked for Wellcraft marine designing various watercrafts including the 23 SCARAB as seen in the blockbuster "FACE OFF".
He collaborated with Morelli and Melvin in California on Steve Fossett's mega racing cataman "PLAYSTATION".
In 1996 he moved back to Milan to further his carreer in product design collaborating with leading designers on a multitude of projects. In 1998, together with his partner Luca Casini, he starts the renowned design studio CASINI&PRINGIERS ASSOCIATES in the center of Milan where they develop projects for various clients in industrial, fashion accessories, and graphic design.
Amongst their clients: BIC, WMF, LUXOTTICA, ASA-SELECTION, ARCADE, RITZENHOFF, RIVA, etc. In 2000 he begins teaching at the industrial design department of the Politecnic University of Milan.
In 2002 Jacob Pringiers starts a collaboration with the furniture company DESALTO for which he developed 'Twice+Once', a multifunctional bench which is being developed in various versions and which has been praised by the international press.