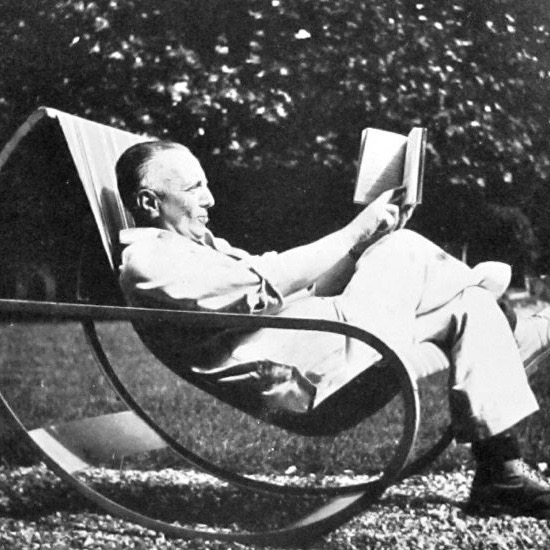 Herbst René
René Herbst studied architecture in Paris and Frankfurt before working as a designer and designer. He founded Etablissements René Herbst and produced his own creations.
At the end of the First World War, he devoted himself to the creation of furniture and the problems posed by the habitat and the architectural order. He exhibited for the first time his work at the Salon des Artistes Décorateurs from 1921. His first achievements show the influence of the movements Arts & Crafts and Jugendstil. This work is in keeping with the style of the era, which he abandons quickly.
1925 is for him a pivotal year: he participates in the International Exhibition of Decorative and Industrial Arts in Paris where he shows this time a stronger commitment to the search for modernity. He advocates the industrialization of furniture with the use of metal (including nickel-plated tube), glass and rubber. He presents different models in his own shop. He also became the founder and member of the first steering committee of the Union of Modern Artists (UAM), including Francis Jourdain, Hélène Henry, Robert Mallet-Stevens and Raymond Templier. He organizes and stages the group's first exhibition at the Pavillon de Marsan. When Mallet-Stevens died, he became president of the group.
Renowned architect-decorator, René Herbst also realizes some prestigious developments, for the mansion of Princess Aga Khan (1931-1933), for the art dealer Léonce Rosenberg (dining room furniture in 1928), for the Maharajah d Indore, but also stores (especially for goldsmith Jean Puiforcat, boulevard Haussman, 1936), restaurants, cabins of steamers (1934) and libraries.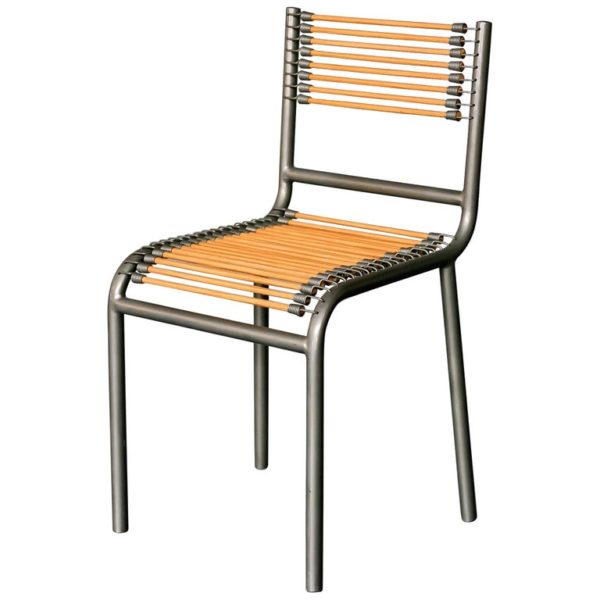 Sandows Chair by René Herbst
Art Deco Side Coffee Table by Rene Herbst Bakelite, 1940
Sculptural Bauhaus Style Mid-Century Modernist Chandelier by Rene Herbst