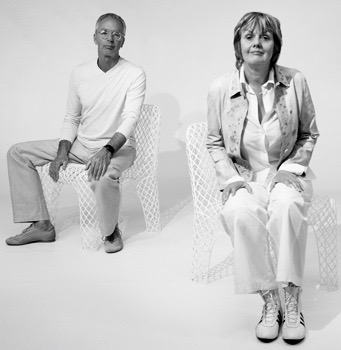 Design Droog
Droog (droog is a Dutch word meaning "dry") is a conceptual Dutch design company situated in Amsterdam, Netherlands.
Droog works with independent designers to design and realize products, projects, exhibitions, and events. Droog has worked with amongst others Marcel Wanders, Hella Jongerius, Tejo Remy, Richard Hutten, Ed Annink, Jurgen Bey and Joris Laarman. Droog was founded in 1993 by product designer Gijs Bakker and design historian Renny Ramakers. During the Milan Furniture Fair in 1993, the duo presented a selection of sober designs made of industrial materials and found objects. The presentation was titled 'Droog Design', because of the simplicity and dry humor of the objects.
They continued by putting together design presentations reflecting a clear spirit of the times. In 1996, they extended their sphere of activities by initiating experimental projects. In the following year, Droog received its first commission from a company. In 2003 Droog B.V. was set up alongside the Droog Foundation, for the production and distribution of the Droog product collection. Since the end of 2004, the Droog headquarters has been situated in Amsterdam, combining a store, an exhibition room, a library, and a kitchen.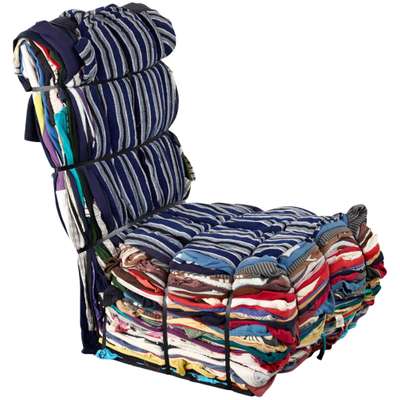 Tejo Remy Rag Chair
Car Mirror by Gijs Bakker
Jurgen Bey St. Petersburg Chair, 2003