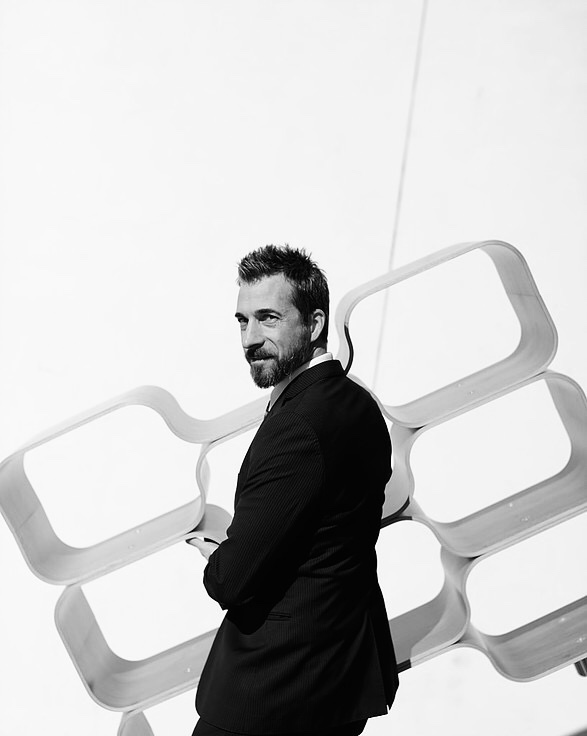 Ferebee Chris
A community college drop-out, Chris Ferebee is a self-taught artist, photographer, graphic designer, and furniture/product designer, who has designed award-winning, internationally recognized furniture designs since debuting in 1999 through his NYC design studio, 521 Design. His furniture has been included in many books on design including the prestigious design annual, International Design Yearbook; MoMA's The Design Encyclopedia; Ultimate New York Design, and Bent Ply: The Art of Plywood Furniture. His work has been exhibited in New York, Chicago, Los Angeles, London, Paris, Cologne, and Milan. His designs have also been sold through major auction houses such as Sotheby's, Wright Auctions, and Los Angeles Modern Auctions.
Ferebee has also been represented by the stock photo agencies Photonica / Getty Images and Graphistock since 1992 where his distinctive photographs have been published by a diverse client list including Apple, Sony Music, Mazda, Bank of America and American Express.
Ferebee continues to focus on new creative areas. Recent projects include art and design collaborations with NYC's fashionable Cafe Gitane; design proposals music industry icons Fender and Gretsch Guitars; and currently serves as a design consultant for Supro guitars. He lives and works in Norfolk, VA.
Hive Shelving Unit
One Cabinet
Reflector Light