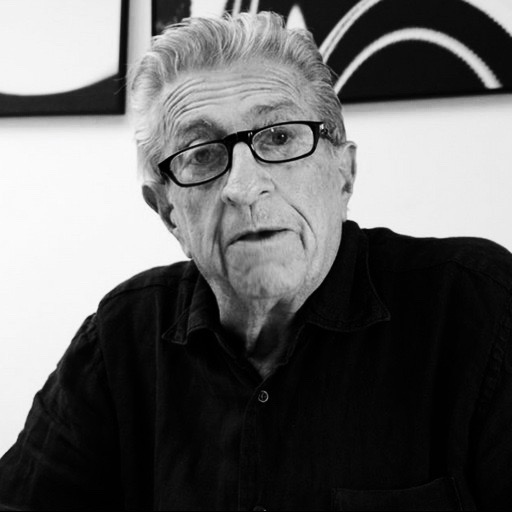 Pozzi Ambrogio
Ambrogio Pozzi was born in 1931 in Varese, Italy. During his education he went to the University and
after obtaining his diploma at the Scientific Institute, attended courses at the Institute for Ceramics in Faenza, to follow in his father's footsteps Franco, the founder of Ceramic Pozzi.
In 1950 he begins to design for his paternal factory, Ceramica Franco Pozzi in Gallarate, working ceramics, glass, plastic and wood projects.
After his graduation, he returned to improve techniques of stoneware and glazed ceramics. Being very creative also gained great professional experience working for major firms in different fields of production, always giving great importance to both aesthetics and functionality.
From 1951 he began to design objects with geometric shapes and very northern, zoomorphic objects such as the Squalo (Shark), Vases (1953), or with a more comical inclination such as the Umorometro (1966), the Bombolo (1970-71) and the Cono Piramide (1969), a set of stackable plates. In 1980, when he closed the family business, he continued to design for other firms: for Rosenthal (1968-86) the series of studies of glass vases; the steel enameled pot for Italica (Zojirushi, 1983); the series of Silver Jazz (Padova Argenti, 1983) as well as the plastic for Fratelli Guzzini, as the series Amanda (1980) and the Happy Day of coloured methacrylate or lamps like Tania, Tea and Plana (1981-82) for iGuzzini illuminazione. He also collaborates with companies such as Alitalia and La Rinascente.
He has won numerous international awards that have taken him to Denmark, Sweden, England, France and Germany. He also participates as a member of international juries in Faenza, Hannover, Valencia, Lisbon, Politecnic/Milan, etc.
His projects are exhibited in many galleries and museums all over the world, such as MOMA in New York. He is the coordinator for the Design Section at the Moder Art Gallery in Gallarate.
He has known how to be according to his time and to reflect the stages that the world of design has gone through (minimalism, eighties design, etc.) always endowing it with his great imagination and personality.