George Nelson - Home Desk Variation
Perhaps you folks can help me ID this unusual Home Desk. The research I have done, hasn't come up with any variations of this. Some odd things:
1) No type writer platform, with the corresponding compartments.
2) Has a hinged door on the face of the desk.
3) Has a nook on the left hand side, behind the the aforementioned door.
4) Has a wider (?) basket, with a bottom in tact. (Mint/Aqua color not original)
5) No leather top.
It needs some help, but I'd like to ID it before getting to work on the restoration. I appreciate any help!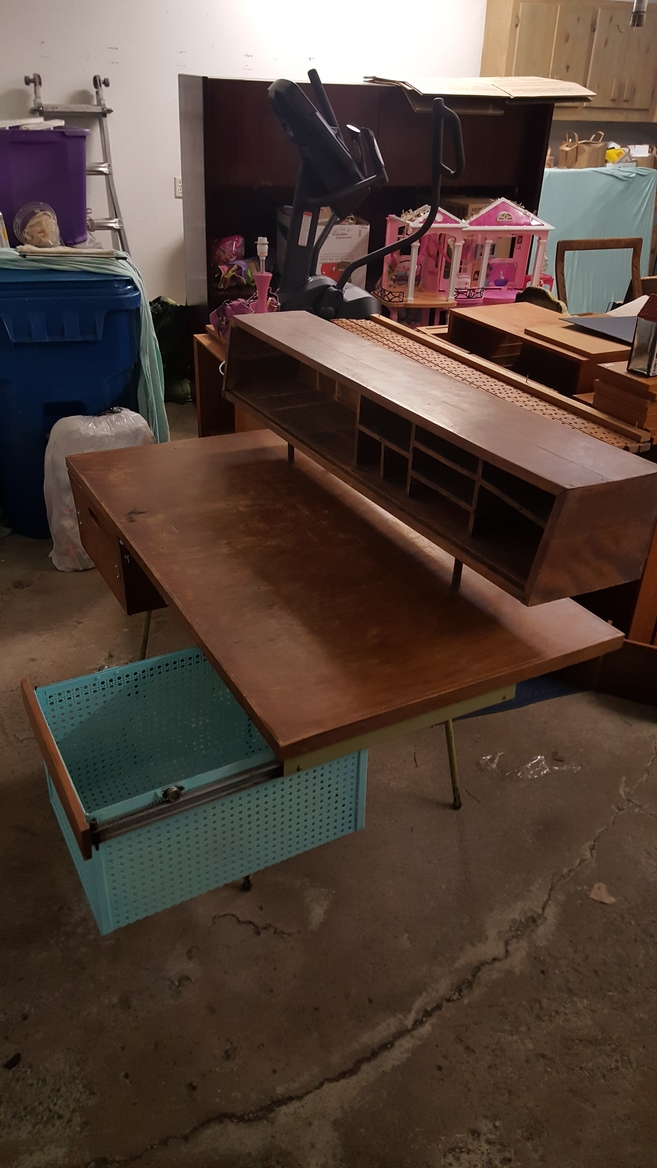 <img class="wpforoimg" src=" http://d1t1u890k7d3ys.cloudfront.net/cdn/farfuture/jPA9LyEKBfls1gg