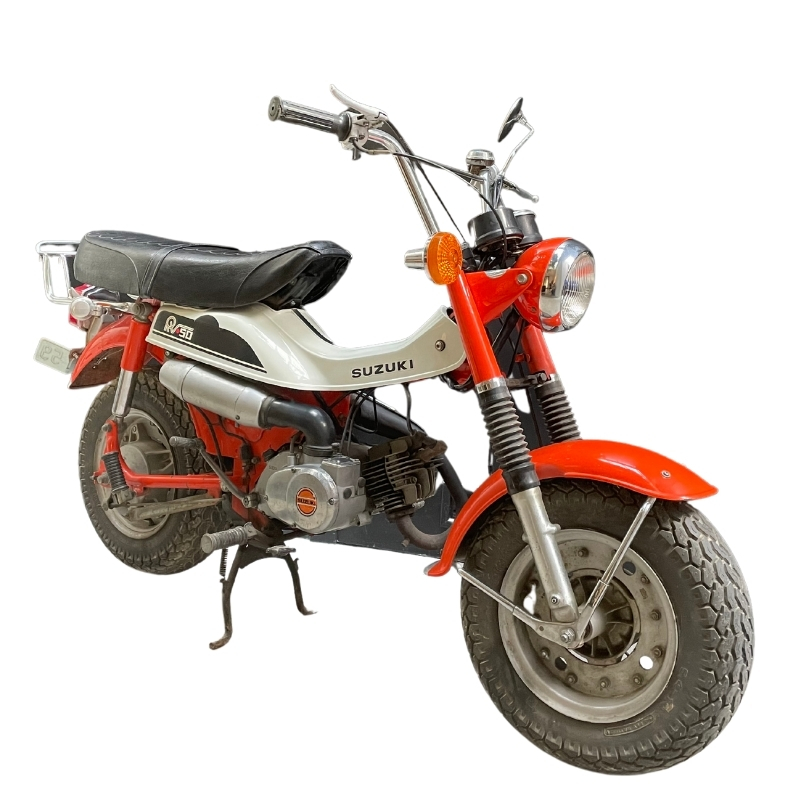 2350€
Suzuki RV50 from 1972, in perfect working order. 5697 kilometres on the odometer.
2 stroke engine – 49 cc single cylinder – 2.7 / 2hp / kw – Chain drive – weight 88 kg unladen.
More info
Showing 46–90 of 292 results
The AJ Royal lamp was designed by Arne Jacobsen in 1960 for the SAS Royal Hotel in Copenhagen (Radisson Blu). AJ Royal has a clean, geometric shape and excellent lighting properties. The semi-spherical housing of the luminaire provides excellent, soft...