Brazilian Spirit Design from the Collection of W.H., Rio de Janeiro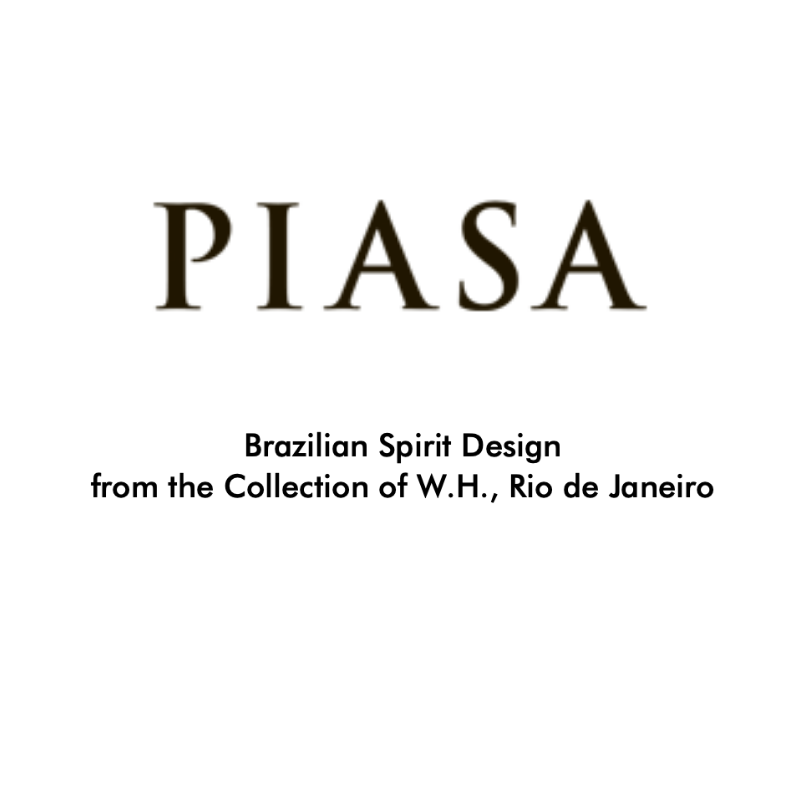 Brazilian Spirit Design from the Collection of W.H., Rio de Janeiro
---
9 November 2019–14 November 2019
---
DETAILS:
Piasa
01 45 44 43 53
Thursday 14 November 2019 6:00 PM
118 rue du Faubourg Saint-Honoré 75008 Paris
---
PIASA is a French auction house that showcases a unique identity through its cutting edge selections in art and design. Bolstered by regular collaborations with great interior designers, its artistic line is its signature. Combining elegance and authenticity, PIASA reinvents traditions by associating creativity and modernity.
Public exhibition
November 9, 2019 from 11:00 to 18:00
November 12, 2019 from 10:00 to 18:00
November 13, 2019 from 10:00 to 18:00
November 14, 2019 from 10:00 to 12:00