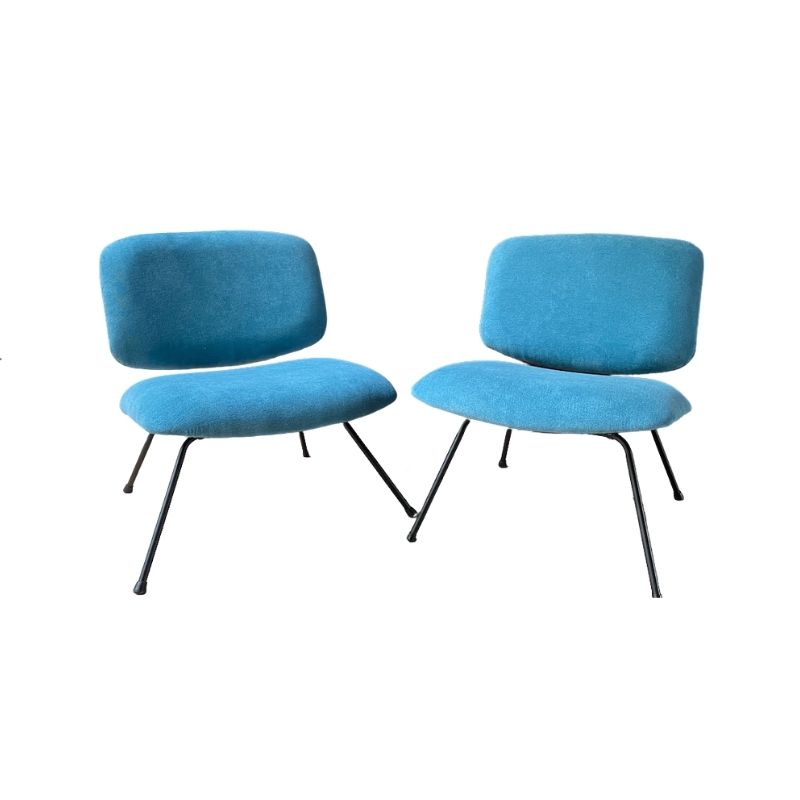 1900€
Pierre Paulin – Pair of CM190 low chairs – Circa 1960. Blue fabric and black lacquered metal, Thonet Edition – From the Pierre Bergé collection. Restored to new.
More info
Showing 5671–5715 of 5720 results
Carlo Bugatti (1856-1940) Early 20th century, Italy. An Art Nouveau chair, ca. 1902, made of ebonized wood with marquetery inlay of pewter, attached ornaments of hammered copper upholstered with vellum. Bone ornamentation and embellished with tassels (not original) at the...