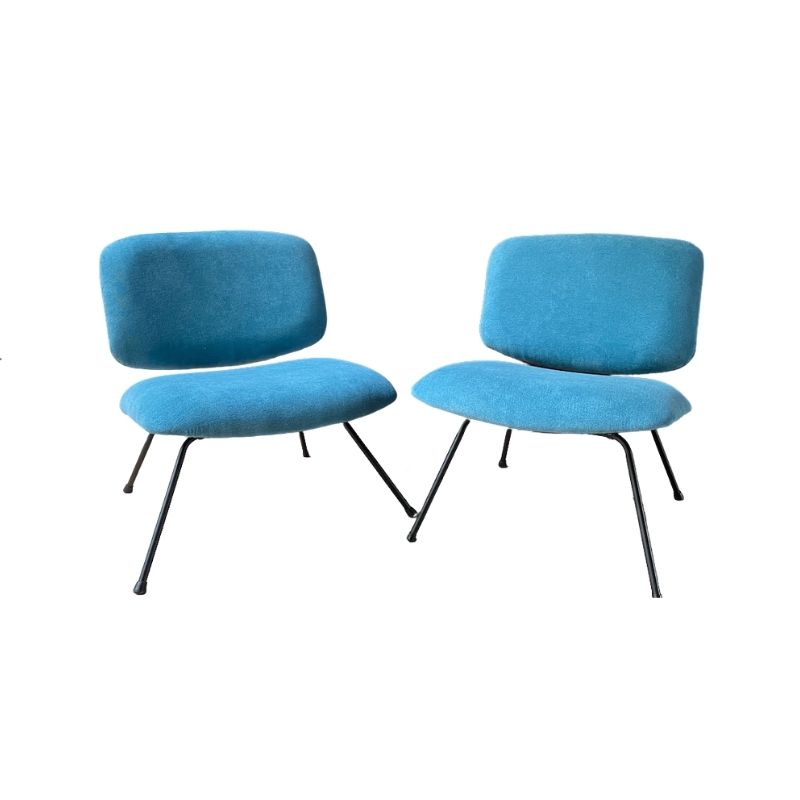 1900€
Pierre Paulin – Pair of CM190 low chairs – Circa 1960. Blue fabric and black lacquered metal, Thonet Edition – From the Pierre Bergé collection. Restored to new.
More info
Showing 5041–5085 of 5726 results
These table lamps were designed in the 1960s by Hans-Agne Jakobsson and manufactured by AB Markaryd in Sweden. Painted white wooden bases with brass accents. Dimensions: height, 47 cm; diameter, 11 cm. Materials: wood, brass. New lampshades in grey.