David Augustin
The Stimmung Gallery is implicated in the heart of crafts, design, and art.
It sells online works from past and present, chosen for their quality, beauty and their echos with the present. These sincere, rare and essential pieces selected by Augustin David, a passionate collector and former auctioneer, focus on knowledge and artists who embody intelligence and sensitivity. The aura of these pieces of art also reveals the forgotten meaning of our daily uses. The Stimmung is this hard-to-translate notion that German philosophy had magnified. It unites the atmosphere, mood, sometimes it is the zeitgeist. It is mostly an aura. It is basically what connects everyone to the use he makes of life and its place in the world. The Gallery is a place where arts converge and where born the inner feeling that there are some essentials rendez-vous between these works and our time that we must be honored.
Disclaimer: All objects presented beneath are not of Augustin Davids creation they are a selection that is presented in his gallery.
Bottle Vase by Grandjean-Jourdan in Vallauris, France (around 1958)
Old Chōshi Cast Iron Kettle, Japan (19th century)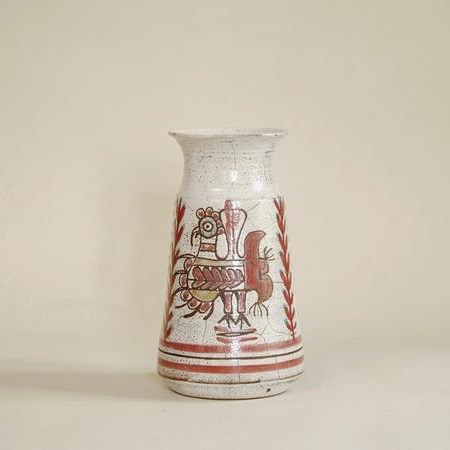 Grand Vase by Michel Barbier & Gustave Reynaud, Atelier du Mûrier, France (circa 1955-60)