Caning Question For Spanky, Or Anybody Else
Wondering if I am crazy for thinking that I might be able to successfully redo the cane backs of a set of six Wormley 5480 chairs. Two of them have damage to the cane, and I'm refinishing the set so probably will end up doing all new cane to match.
I've about given up trying to find somebody locally who can do the cane work. Three people have turned me down, telling me it's too difficult of a job. I've never done pressed cane work, but it seems rather straightforward and simple. I spoke to a qualified guy in CA and he seems convinced that the job is quite doable on my own (he would also be selling me the materials in this case, of course, but he strikes me as trustworthy).
Having never done it... is it stupid to attempt to teach myself on chairs like this? What sorts of things haven't I considered, or need to be careful about? You just line the sheet up and carefully press and fit it into the groove, right? Trim it, and then glue and insert the spline. Surely it will be more complicated than a flat seat... but impossible?
I'm not even sure if you do caning, spanky. I can't remember. Thanks for any advice, in advance, anyway.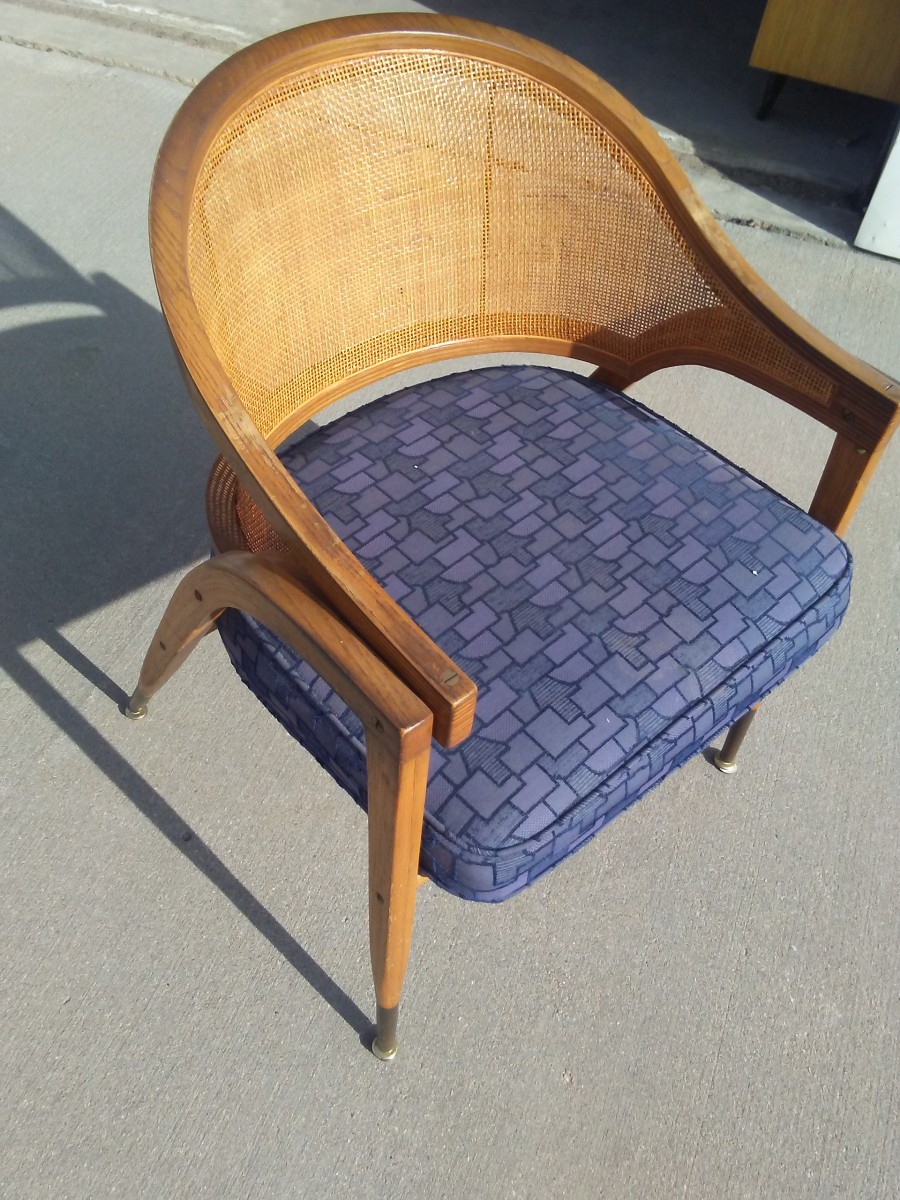 <img class="wpforoimg" src=" http://d1t1u890k7d3ys.cloudfront.net/cdn/farfuture/VcOY0r5cmrUN_ete6LX