Saarinen Oval Side Tables - Need ID
I'm interested in some oval side tables and they are not being advertised as real, in fact, the seller is claiming they are tulip "style" which is always a dead giveaway. But they look REALLY close to me with that nice swoopy thin base that isn't screwed into the top. There are no tags or markings so I'm thinking no, not real, but thought I'd double check with you experts!
What do you think? Real or should I save my money? They're not exactly cheap, but the price makes it more affordable than new or advertised authentic. I also don't want knock-offs as I want to build authentic true pieces over time. Thanks in advance for any help.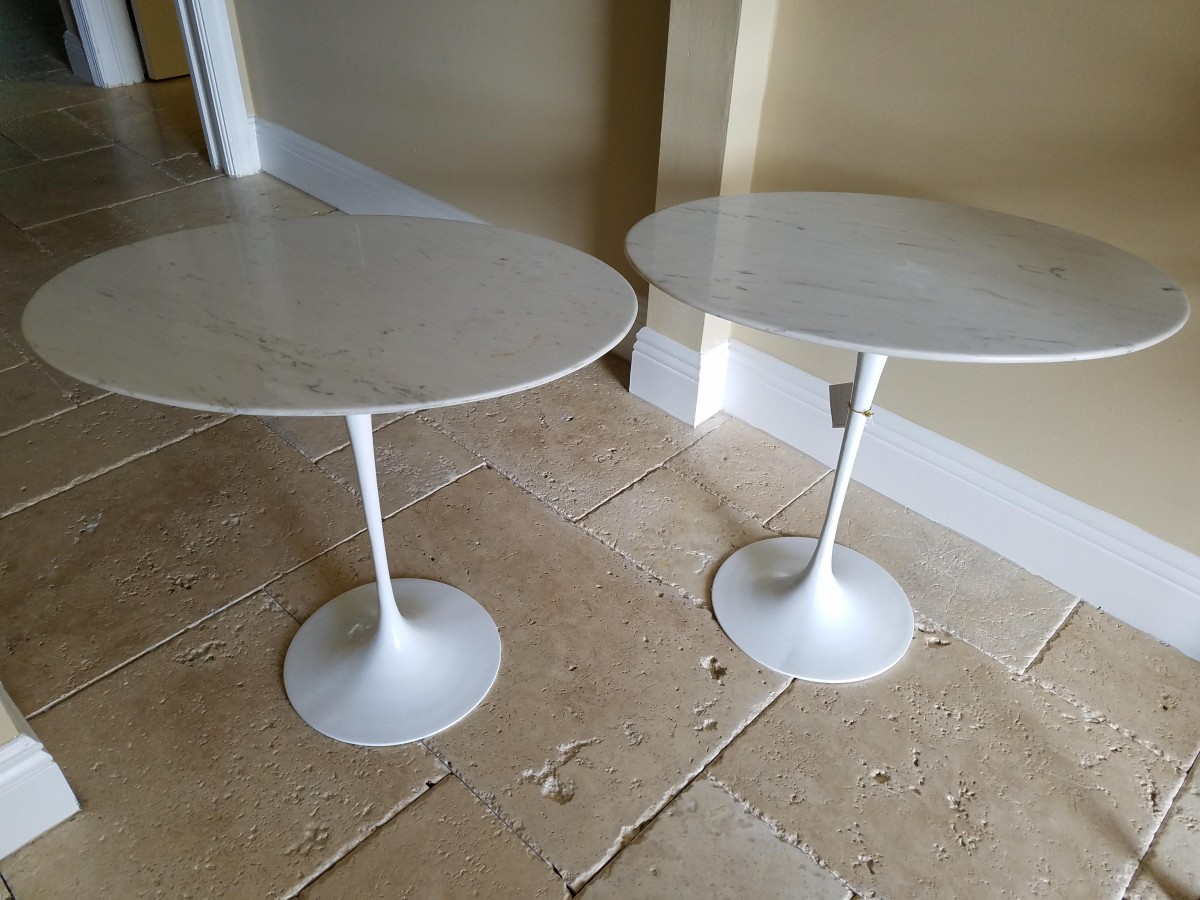 <img class="wpforoimg" src=" http://d1t1u890k7d3ys.cloudfront.net/cdn/