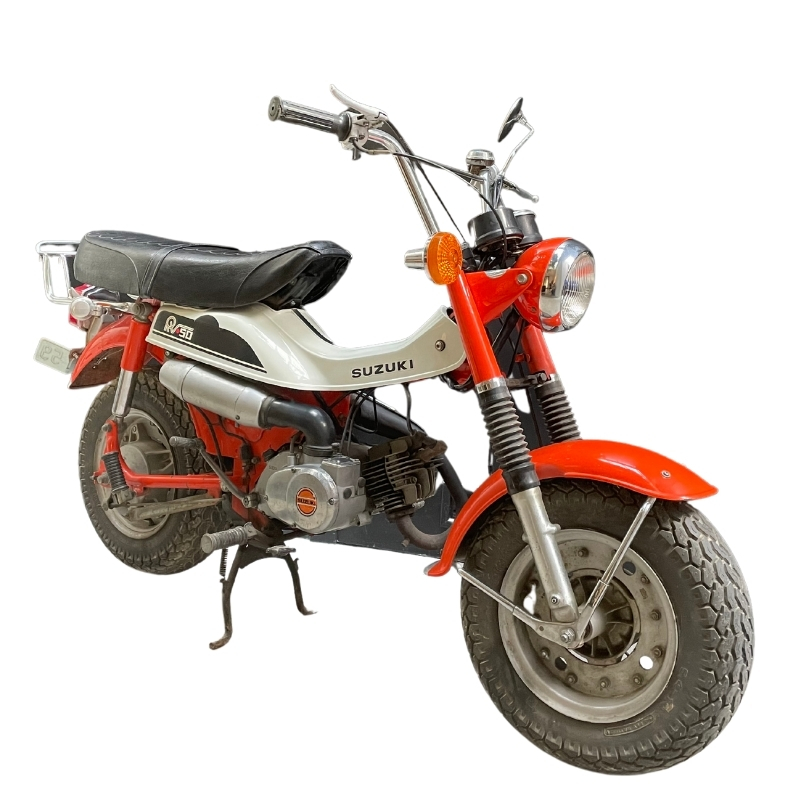 2350€
Suzuki RV50 from 1972, in perfect working order. 5697 kilometres on the odometer.
2 stroke engine – 49 cc single cylinder – 2.7 / 2hp / kw – Chain drive – weight 88 kg unladen.
More info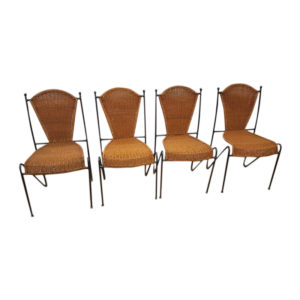 Four black steel chairs and fine wicker. Model can be stacked and therefore practical. Finishing of the files with an olivet ,they are very stable and comfortable. They can be present in an interior or exterior decor. (On the seat...