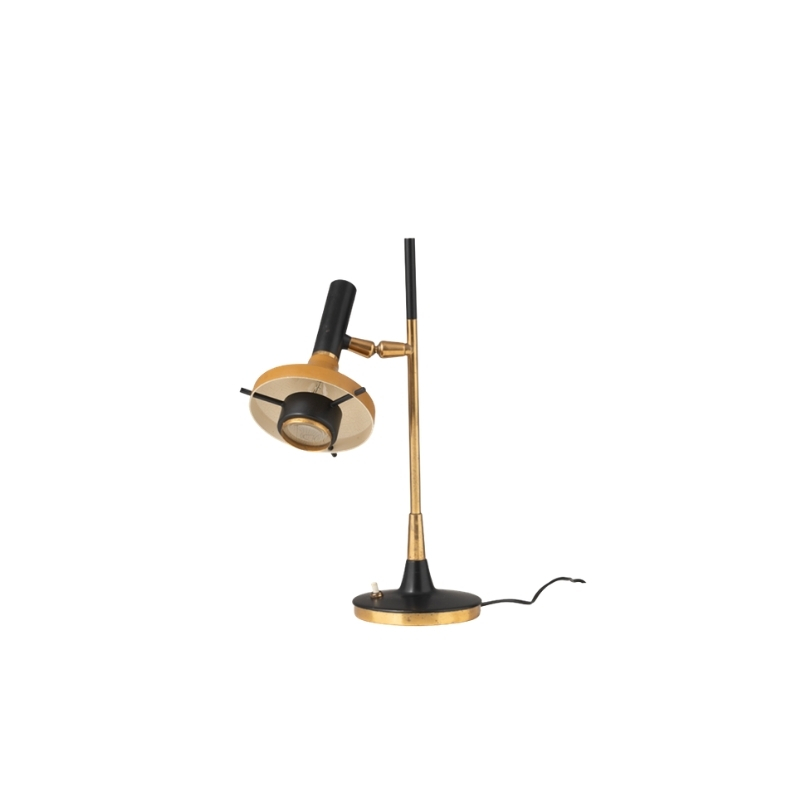 1100€
Oscar Torlasco mod. 553/P table lamp. manufactured by Lumi, Milan, Italy, late 1950s brass and painted aluminium. Glass optic lens. 36 x 22 cm Conditions: very good consistent with age and use. Lens in perfect condition.
More info
Showing 1–45 of 1435 results
The milieu is a hanging lamp in the shape of a semicircle, inside there is a colorful metal diffuser that provides soft and non-dazzling light.   Jo Hammerborg designed the Milieu pendant lamp in the early 1970s, the lamp was...