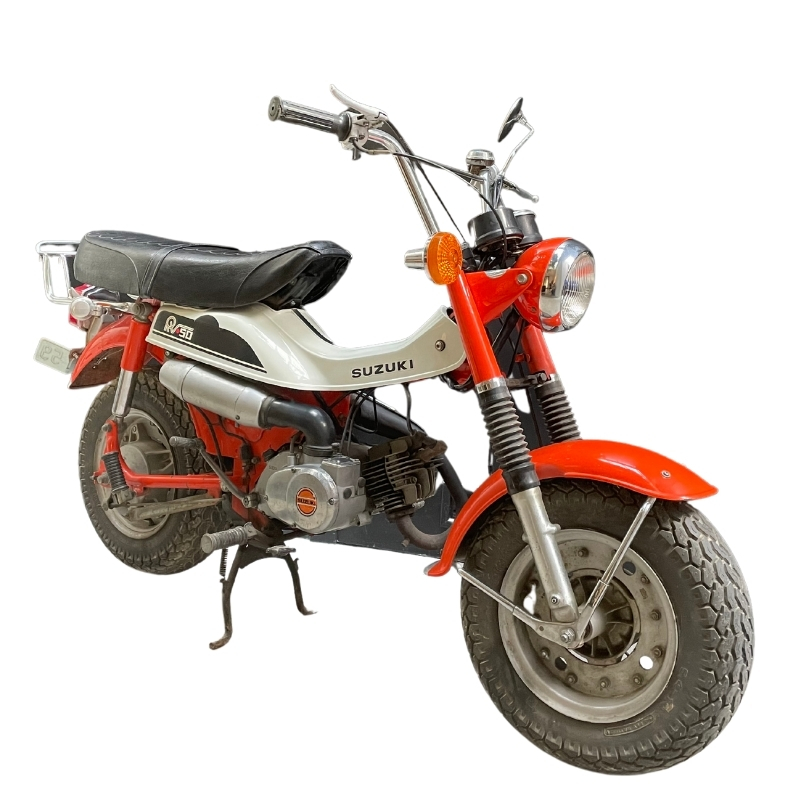 2350€
Suzuki RV50 from 1972, in perfect working order. 5697 kilometres on the odometer.
2 stroke engine – 49 cc single cylinder – 2.7 / 2hp / kw – Chain drive – weight 88 kg unladen.
More info
Showing 811–855 of 868 results
rocking chairdesigned by Illum Wikkelsø in 1958 manufactured by Niels Eilersen original model (unfortenately the paper sticker has gone off) professionally repainted a few years ago (in the original white color) in white painted beech in very good condition dimensions:...