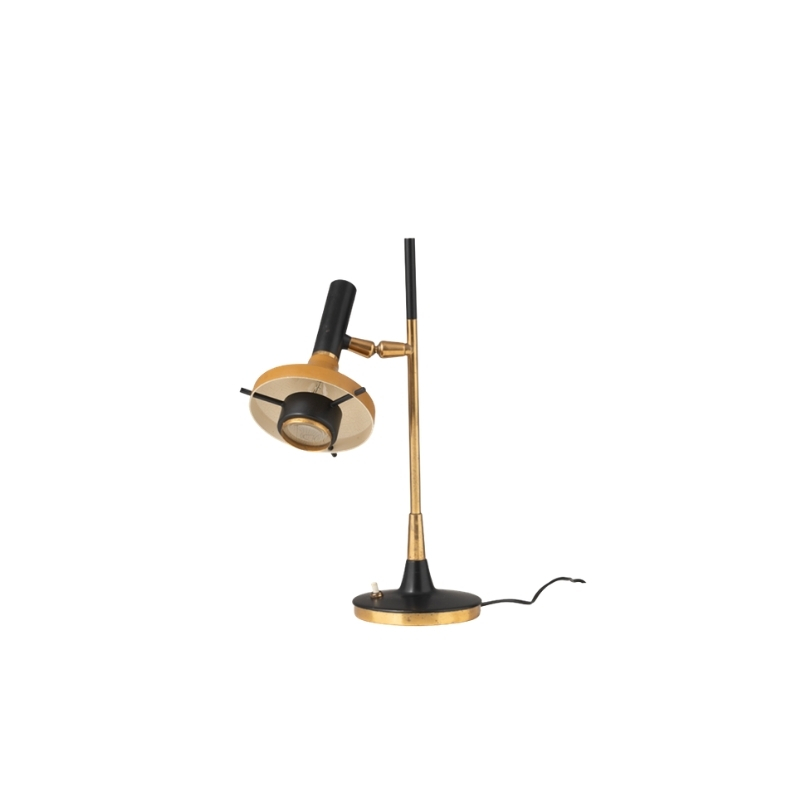 1100€
Oscar Torlasco mod. 553/P table lamp. manufactured by Lumi, Milan, Italy, late 1950s brass and painted aluminium. Glass optic lens. 36 x 22 cm Conditions: very good consistent with age and use. Lens in perfect condition.
More info
You cannot add "Great Brass Bauhaus Candle Holder, Germany. circa 1930" to the basket because the product is out of stock.
Showing all 42 results
Beautiful brass candlestick holders by Gunnar Ander for Ystad Metall, Sweden. 1950s.Gunnar Ander (1908-1976 ) captured the elegance of the Scandinavian 1950's in his beautiful brass candelabras and objects.